By Jane van den Dries
Photos by Chris Roussakis
Carleton University has renewed its affiliation agreement with Dominican University College involving non-ecclesiastical programs and academic degrees.
The agreement was signed by Carleton President Benoit-Antoine Bacon and Dominican President Maxime Allard on Dec. 11, 2018 at Dominican University College, renewing the original 2012 deal. Modifications were made to benefit both parties and ensure smooth operation.
"Signing this agreement for another seven years is significant to both institutions and we are pleased to renew our commitment to work together as post-secondary education neighbours in the Ottawa area," said the presidents.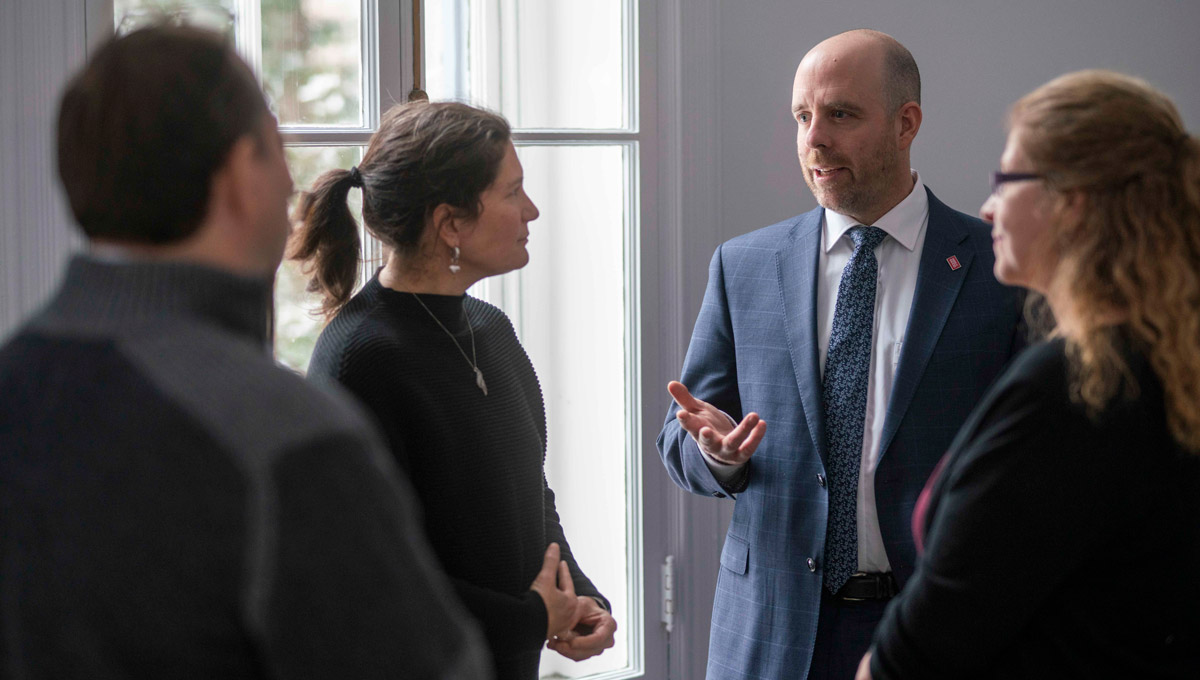 Students to Receive Diplomas Authorized by Both Institutions
Present in Ottawa since the late 19th century, Dominican University College is a bilingual institution that was granted a civil charter by the Ontario Government in 1967, allowing it to offer academic degree programs in philosophy and theology, as well as vocational degrees.
Non-ecclesiastical programs and academic degrees offered at Dominican University College in Ontario are part of Carleton's Institutional Quality Assurance Program and are subject to approval by Carleton's Senate.
The agreement allows Dominican students to be registered at Carleton while attending classes at their home institution and to receive diplomas authorized by both institutions.
Friday, December 14, 2018 in Partnerships
Share: Twitter, Facebook