Carleton's Chemistry Prof. David Miller is a member of the Sioux Lookout Zone Children's Environmental Health study team which has been awarded the 2020 Health Canada, Health Environmental and Consumers Safety Branch ADM Award of Excellence in the science category.
These awards are given yearly to teams that excel in science research, regulatory evaluation and project leadership.
Praise for Miller's team and their work when presented with the award came from Health Canada Associate Deputy Minister David Morin who wrote, "Your contributions to this project, including your efforts to ensure that the outcomes yield accurate, and health-relevant information on mold exposure, moisture issues, and ventilation, which are of particular concern to First Nation Communities, was invaluable."
The Sioux Lookout Zone team undertook a study of housing conditions and the health of 101 children in four remote First Nations communities in the Sioux Lookout Zone in Northwestern, Ontario.
The team was led by Miller along with Pediatric Respirologist Tom Kovesi from the Children's Hospital of Eastern Ontario (CHEO) and Scientist Gary Mallach from Health Canada. Physicians from Sioux Lookout, leaders in the Nishnawbe-Aski Nation, the Chiefs and Councils of the four communities and participating families also contributed to the study.
Children living in these communities experience rates of lower respiratory tract infections as much as 16 times higher than the rest of Ontario.
"We're working towards identifying the linkages between mold and dampness, biological and chemical contaminants as well as ventilation rates and the health of children in four communities," said Miller.
"In our previous studies in First Nations Communities, we have found that this kind of evidence helps target funding to fixes that have the greatest health benefit."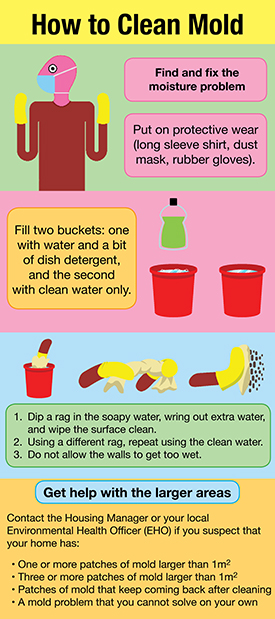 Since coming to Carleton, Miller has co-managed many large studies of housing and health and his lab developed some of the analytical methods used in the present study. Some of the chemical analyses were done at Paracel Laboratories which started at Carleton more than 30 years ago under the supervision of Carleton MSc graduate and Paracel Lab Manager Mark Foto.
Presenting the information to members of Indigenous communities to help them recognize and address indoor environmental problems is an issue that Miller has worked on, alongside Carleton graduate student Ariel Root, to develop knowledge translation materials that aid the recognition and address air quality concerns the team found relevant to communities. The materials available catered to urban Canada but were not generally useful to rural and remote communities. Thus, the material for this study was translated by three Indigenous women with the assistance of an Oji-Cree translator from Sioux Lookout.
"Universities—through both our expertise and by the fact that we train students—can make really important contributions to, in this case, an issue that's important for public health," said Miller.
Receiving this award came as a surprise to Miller as it is unusual for non-governmental researchers and team members to be recognized in this way.
"I was very surprised," he said. "It means that people are really interested in the work."