This past spring, Carleton University established an internal funding opportunity to support pioneering and time-sensitive research aimed at developing solutions to a variety of challenges created by the COVID-19 pandemic.
Known as CU COVID-19 Rapid Research Response Grants, the all-new funding initiative required submissions from full-time tenured or tenure-track faculty for globally-minded research demonstrating an ability to mitigate the spread of COVID-19 or its effects on communities.
An inspiring response from faculty members across the university has led to nearly 60 selected proposals that are already on their way to making a large impact on COVID-19 research worldwide.
The call to "do good" was answered by many throughout the Carleton community, including  Paulo Garcia, a professor in the Department of Systems and Computer Engineering, who is currently researching social wearables as a way to crowdsource eHealth data and enhance our pandemic response.
Social wearables, such as smart watches and fitness trackers, are personal devices that collect and store a variety of health-related information. Today, many people wear one to monitor and analyze their personal health, including everything from heart rate and daily steps to body temperature and more.
According to Garcia, social wearables communicate among themselves and self-organize to extend the idea of personal health information to select social groups. With that in mind, Garcia and his team are looking to expand that concept while anonymizing users – enabling access to real-time health data that can help monitor and predict COVID-19 within the community without compromising privacy.
"The idea is to have an infrastructure that can give anonymous, privacy-protected information about geographical locations and corresponding social interactions," explains Garcia.
"For example, say two per cent of the population in Ottawa is showing a higher-than-normal body temperature today and most are distributed within a particular area, with a large percentage having come into contact with one another in the past week. Those would be strong indicators of possible COVID-19 spread in the community."
Garcia believes that wearable technology will play a major role in preventing future pandemics by crowdsourcing health information – creating networks of contact that can identify and prevent spread while relating personal health information in order to spot possible infections.
"If we can realize wearable devices that have built-in privacy assurances, then we can begin gathering data that includes social information like location, contact and degree of movement," says Garcia. "Essentially, this turns every person into an active sensor – measuring their own health information, communicating that anonymized information to other sensors, and keeping track of location and contact."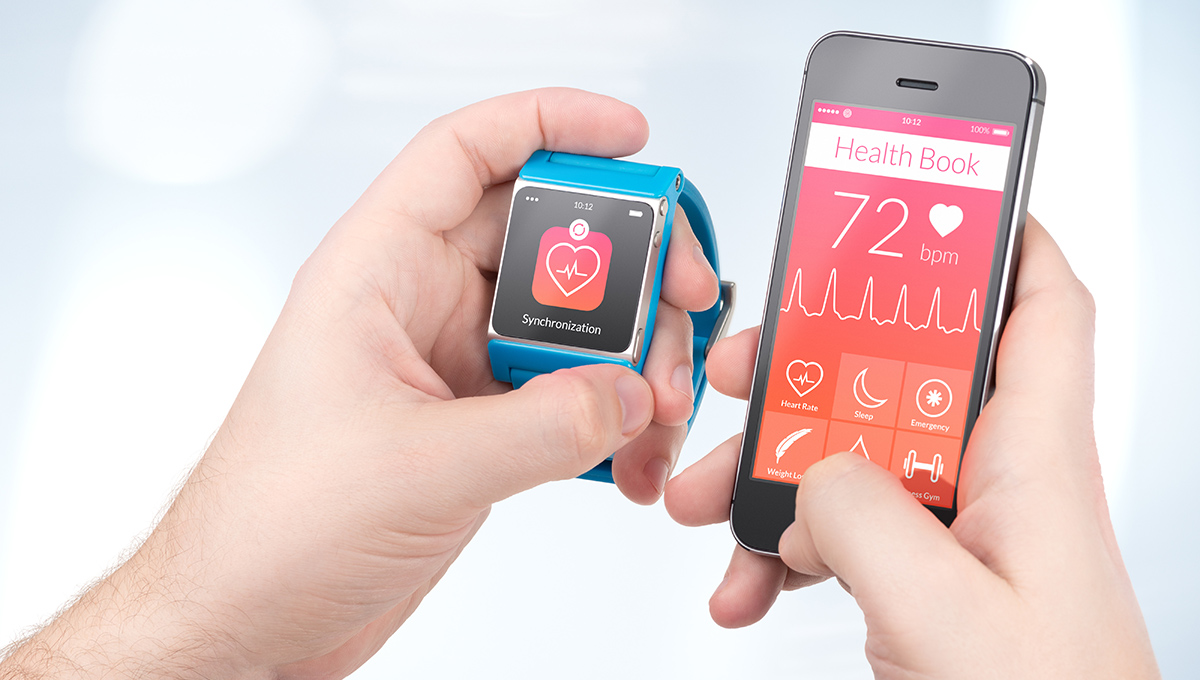 The Social Wearables Framework
By building layers of software into the sensors, analysis on the data can provide real-time and actionable intelligence that can contain, and hopefully prevent, contagion.
"For example, if several people in the same neighbourhood start reporting higher than average body temperature, and the social wearables framework detects that there has been extensive contact between reporting users and several other people in the neighbourhood, it can issue warnings to those people such as 'possible outbreak detected in your area; maintain social isolation until tested,' and to health care responders like 'deploy immediate testing to this specific location.' All while preserving anonymity of any individual and without the delayed response of traditional contact tracing."
Garcia understands that one of the number 1 concerns regarding social wearables is privacy. He says this distrust is warranted, especially with recent issues surrounding contact tracing apps in other countries. Garcia is working on two ways to combat this.
"First, at a technological level, we're trying to ensure privacy by design. This includes anonymity at device level, anti-tamper protection, and communication and data collection mechanisms that preserve privacy," he says.
"Second, in terms of public outreach and engagement: trying to make the public at large understand how data is processed so they respond positively and, as a side effect, become more aware of dubious data harvesting practices."
Garcia says that the most effective way to gain the public's trust in social wearables is through openness.
"The more open a design is, the more it is subject to scrutiny, the more people trust it."
Garcia felt he was called to this research because he saw the growing possibilities offered by emerging technology.
"We have the know-how to create and deploy technological solutions to myriad problems. But these solutions are doomed to fail if we don't take social aspects into account," he says.
"This proposal is a small step towards researching, prototyping and experimenting with technology that is designed with its use in society in mind."
---
Interested in learning more about how crowdsourced anonymous health data from wearable devices can help support our evolving response to COVID-19? Join Paulo Garica at noon on Wednesday, Aug. 26 as he hosts Ingenious Talks Online: Social Wearables – Crowdsourcing eHealth Technology for Real-Time Pandemic Response.
Tuesday, August 25, 2020 in COVID-19, Research, Technology
Share: Twitter, Facebook