What will your future look like?
By Joseph Mathieu
Photos by Chris Roussakis
A new recruitment video for the Communication and Media Studies program tells the story of Carleton students accepting offers of admission, feeling excited by their courses, travelling the world, graduating and eventually finding work in their field – all in just over two minutes.
Speeding through animated social media updates that reference pop culture, research papers, international travel and job opportunities, the video charts students' challenges and successes throughout their Bachelor of Communication and Media Studies (BCoMS). The fast-paced animation then invites the viewer to ask: "What will your future look like?"
"We wanted it to have an emotional draw and to show what is feels like to be a student here," said Josh Greenberg, director of the School of Journalism and Communication.
"It's how students think and talk about their lives, their courses and their university experiences: through social media."
All the elements — from the soundtrack to the pacing — were carefully designed to convey an engaging and exciting experience. The idea was developed by Greenberg, a group of Carleton students and faculty members, and Jared Young, creative director at the ad agency McMillan.
It was the award-winning trailer for Young's first novel called Into The Current in 2016 that got Greenberg thinking.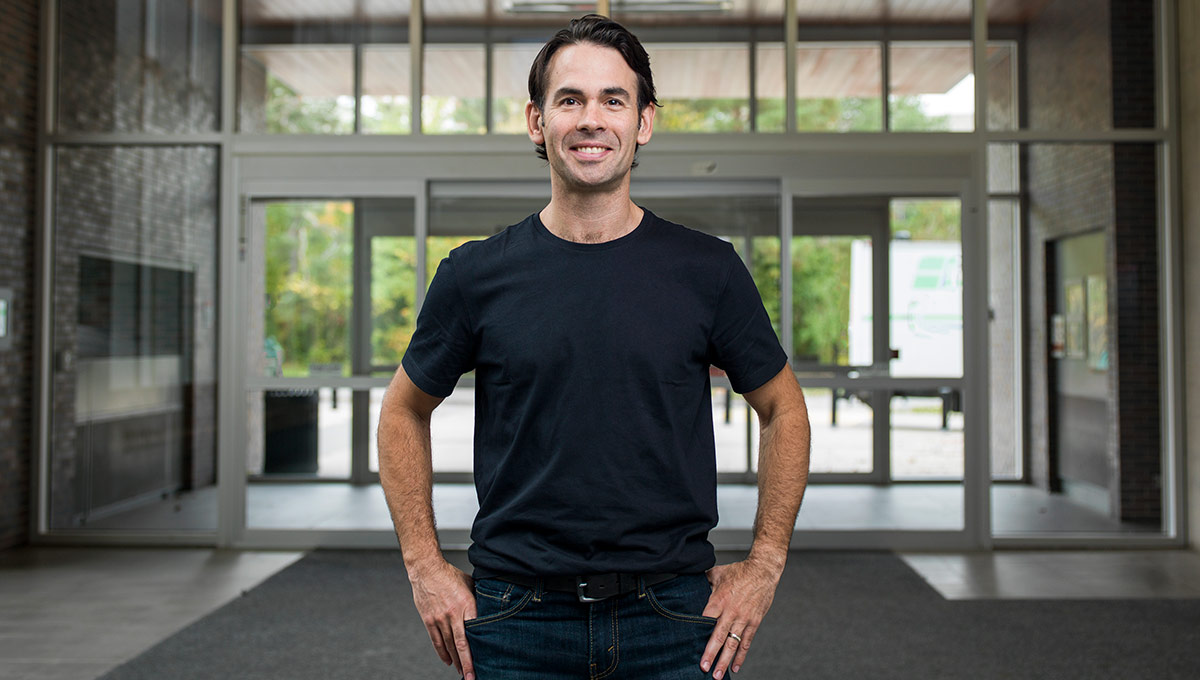 A Trailer that Comes to Life
"I said to myself, I want a trailer like that, that comes to life, grabs your attention, but for our undergraduate communications program," said Greenberg. He reached out to Young soon after and they worked on the concept and execution between May and September.
Reagan Bradley, who was involved in Carleton's Communication Undergraduate Student Society (CUSS) from 2014 until 2016 and was elected president in 2016, started her career as an account manager at McMillan last May. Bradley had taken a liking to the Ottawa-based agency early in her undergraduate studies, and when she heard of a job opening, she immediately went for it.
She was asked to help develop the video on top of her regular responsibilities of updating the creative team on schedules and tasks, working closely with the studio manager and providing administrative support. As Young pitched the creative concept to Greenberg, Bradley helped bring the narrative to life by sourcing all the students to feature, most of whom were her peers in the program.
"The whole purpose was to make it engaging and real," she said, "but also to ease the stress of choosing a path to post-secondary education."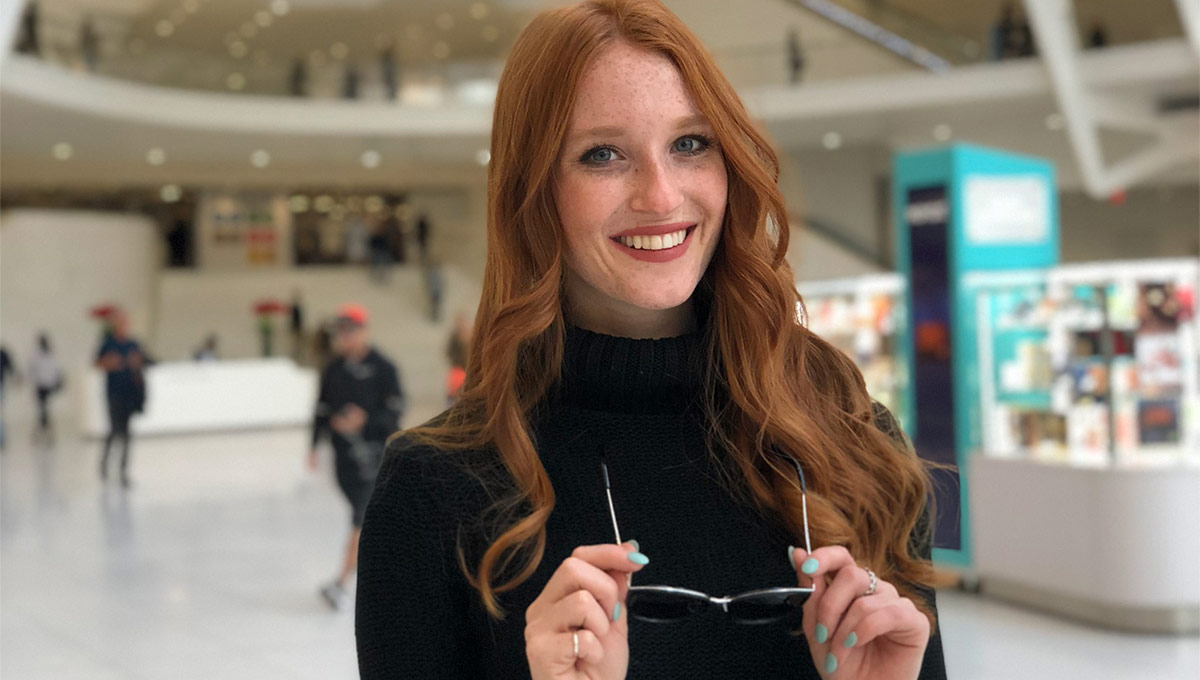 Highlighting Top Notch Communication and Media Studies Students
To feature real students that actually won awards, studied abroad and found jobs in communications and media brought a level of authenticity to the project. Using events from Facebook memories, Instagram posts, and Twitter moments, the video charts the real exchanges and announcements of Carleton students throughout their studies.
"What the video shows is that you can go to university, make friends, have fun, work hard and still have that all point to the end goal," said Bradley.
"I think for any student, that goal is to find a great job, and leave university with all the new friendships and experiences that you really wanted."
Carleton University is proud to be in Toronto this weekend for #OUF2017! Visit us to learn about the Carleton advantage.#Ravensinthe6ix pic.twitter.com/M1BV6CInhr

— Carleton University (@Carleton_U) September 22, 2017
The video was launched in Toronto at the Ontario Universities' Fair in late September, and in just one week had close to 750 views. It is part of a larger branding strategy for the program, said Greenberg, to make students aware of the range of experiences Carleton's Communication and Media Studies program can provide.
"Ultimately, we know that we have a great program with award-winning faculty, and we know that students get a top rate education. But how do we capture the student experience in a creative way that grabs the viewer's attention and gets them excited so that they can say: 'Yes, this is the program for me?'"