As the Provost and Vice-President (Academic) at Carleton for the past seven years, Peter Ricketts has earned a reputation around campus for his exceptional educational and administrative leadership.
But the geography and environmental studies professor has never stopped advocating for an integrated approach to ocean and coastal management, continuing the research and policy work that drew him into academia in the first place.
For his outstanding contributions to this field, in particular during his two terms as president of the Coastal Zone Canada Association (CZCA), Ricketts was honoured with the organization's H.B. Nicholls Award at its biennial conference in Toronto in mid-June.
"When you move into academic administration, you remain a faculty member, and it's important to maintain an interest in your area of expertise," says Ricketts. "I've been able to do that by staying involved with research and by being engaged with the CZCA, which brings together government agencies, industry, municipalities and researchers.
"Traditionally, we have tended to look at the many elements of ocean and coastal zone management separately," he continues, citing examples such as fisheries, marine habitats and the impacts of erosion and other physical changes. "The idea behind integrated management is to bring these different areas together to maximize conservation and the preservation of resources and communities."
When you look at the impact of climate change on oceans, says Ricketts, the importance of integration is strikingly evident. Rising sea levels and the potential for coastal flooding, for example, can't be addressed effectively unless planning and development bodies take a holistic perspective on the potential for property damage and loss of life.
Although Ottawa is far from any ocean, being based in Canada's capital has given Ricketts better access to federal policy-makers and national research institutions, and he's optimistic that the current government will be receptive to the CZCA's ideas and expertise.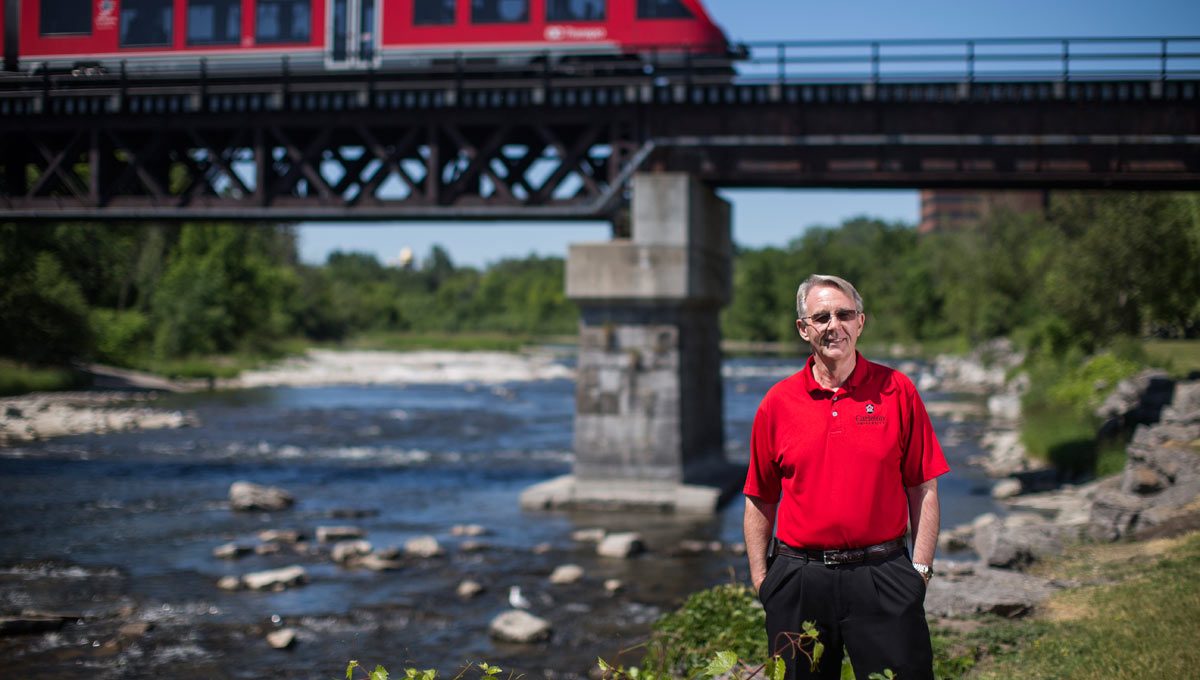 Home is where the research starts
Raised in Bournemouth on the south coast of England, Ricketts did his undergraduate degree inland, at the University of Nottingham, where one of his professors, internationally acclaimed coastal geomorphologist Cuchlaine King, sparked his interest in studying the type of landscape where he had grown up.
His PhD, at the University of Southampton, focused on community response to coastal erosion. His research compared England's south coast — "one of the most beautiful coastlines in the world" — to Oregon, where he spent three months conducting fieldwork.
At the time, in the late 1970s, the U.S. was in the early stages of introducing the world's first comprehensive coastal zone management legislation. That was part of the appeal when he moved across the Atlantic to work at a series of Canadian universities, including Dalhousie, St. Mary's and now Carleton.
Throughout his career, Ricketts has published extensively on subjects such as strategic environmental assessment, the applications of geographic information systems and information technology to support decision-making in coastal and ocean resource management, and maritime boundary delineation.
He has also acted as a consultant for the Departments of Foreign Affairs, Fisheries and Oceans Canada and Environment Canada, and for the U.S. federal government's National Atmospheric and Oceanic Administration.
A multidisciplinary perspective
"Peter and I were among the first voices crying in the wilderness about the need for an integrated approach to managing the complexities of the coastal zone," CZCA secretary-treasurer Michael Parkes, a senior risk advisor at KPMG in Ottawa who has known Ricketts since they were graduate students in the U.K., said in a speech before he presented the H.B. Nicholls Award. "Even at that point he showed a remarkable understanding of coastal erosion issues from a multidisciplinary perspective.
"While good administrators are hard to come by in a university setting — many are only too happy to make such duties last as briefly as possible — Peter was the exception, in that he has for many years successfully juggled both his academic responsibilities and scholarly interest and activity in promoting coastal zone management wherever the job took him.
"The stewardship of an association is inevitably fraught with challenges, not the least of which is keeping it viable and acting as a voice for coastal zone issues. Peter has done this with diplomacy and style. His position at Carleton has meant considerable international travel, and he is always looking for opportunities for raising the coastal zone flag wherever he goes."
Ricketts served as president of the CZCA from 2002 to 2008, and from 2012 to June 2016.
"He brought stability, consistency and professionalism to the association, qualities that I will try to emulate," says Pete Zuzek, a senior geoscientist at coastal engineering firm Baird, who is succeeding Ricketts as the CZCA's president.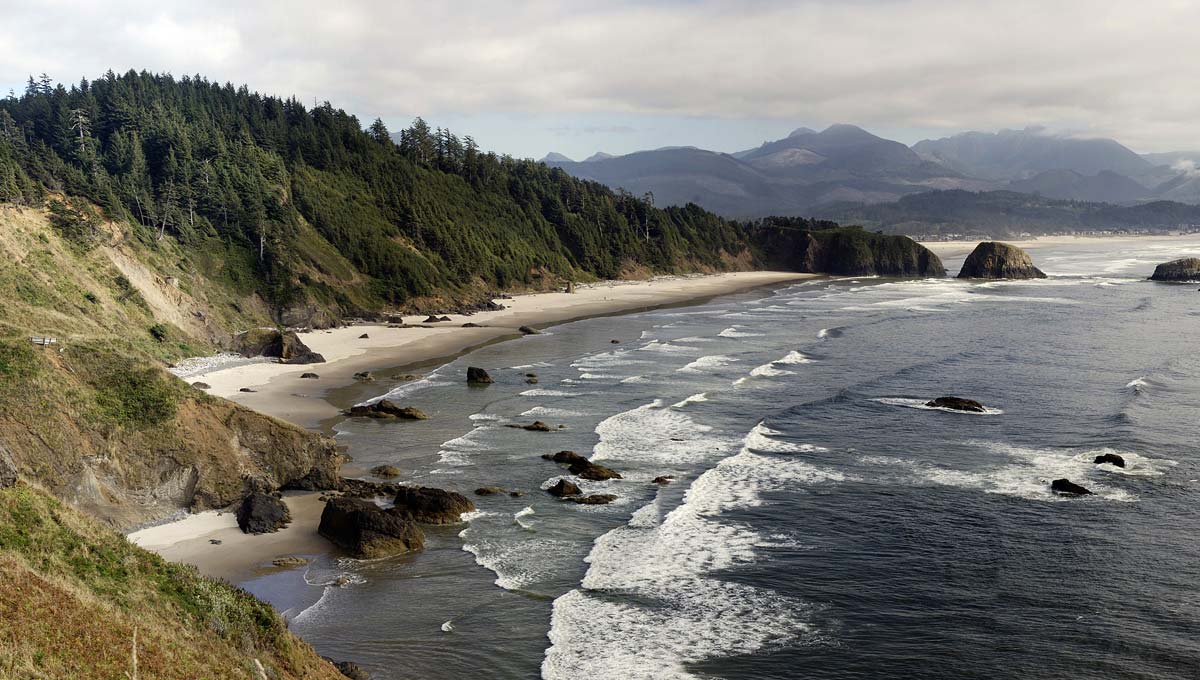 "He has used his voice to advocate for better ocean and coastal zone management. He is like a diplomat — he knows how to navigate the corridors of government, and people look up and respect Peter.
"You have to be a broad generalist and understand the full contingent of actors at work in the land-sea interface to be effective. The CZCA is a broad group of thinkers, from a lot of different professions, with a lot of different expertise, and Peter helped bring it all together."
The H.B. Nicholls Award is named after Brian Nicholls, a retired oceanographer who had a long and distinguished career with Fisheries and Oceans Canada and the Bedford Institute of Oceanography, and co-founded the CZCA in 1993.
"He was an important colleague," says Ricketts, "and it's a great honour to receive an award in his name."
It's also great, adds Ricketts, to meet his former students, many of whom are now ocean and coastal specialists with the Nova Scotia and federal governments, and to see that the progress made by Nicholls and his colleagues past and present will continue.
Wednesday, June 29, 2016 in Environment and Sustainability, Faculty of Science
Share: Twitter, Facebook