Over the next decade or two, most of the things we interact with in a typical day — appliances, buildings, cars, roads, food, plumbing systems — will be equipped with wireless sensors that collect and exchange information. This so-called Internet of Things (IofT) has the potential to make many aspects of our lives safer and more efficient.
An electric car will locate the closest charging station, for example, and pay ahead of time, so you simply have to pull up and plug in. Your dishwasher will start itself in the middle of the night when utility rates drop. Or, if there are sensors on your body, you will immediately be directed to the appropriate doctor when you arrive at the hospital — they've been monitoring your vital signs and have diagnosed your ailment already.
The sensor technology that will drive the IoT is advancing rapidly, and experts in fields ranging from transportation, energy and manufacturing to health care, education and agriculture are developing techniques for interpreting and acting on all of this data. But we still need people to create, maintain and refine these networks of sensors, which is why communications leader Cisco System Canada has funded the $1.8-million Research Chair in Sensor Technology for the Internet of Things at Carleton, with computer engineering researcher Mohamed Ibnkahla stepping into the new role this fall.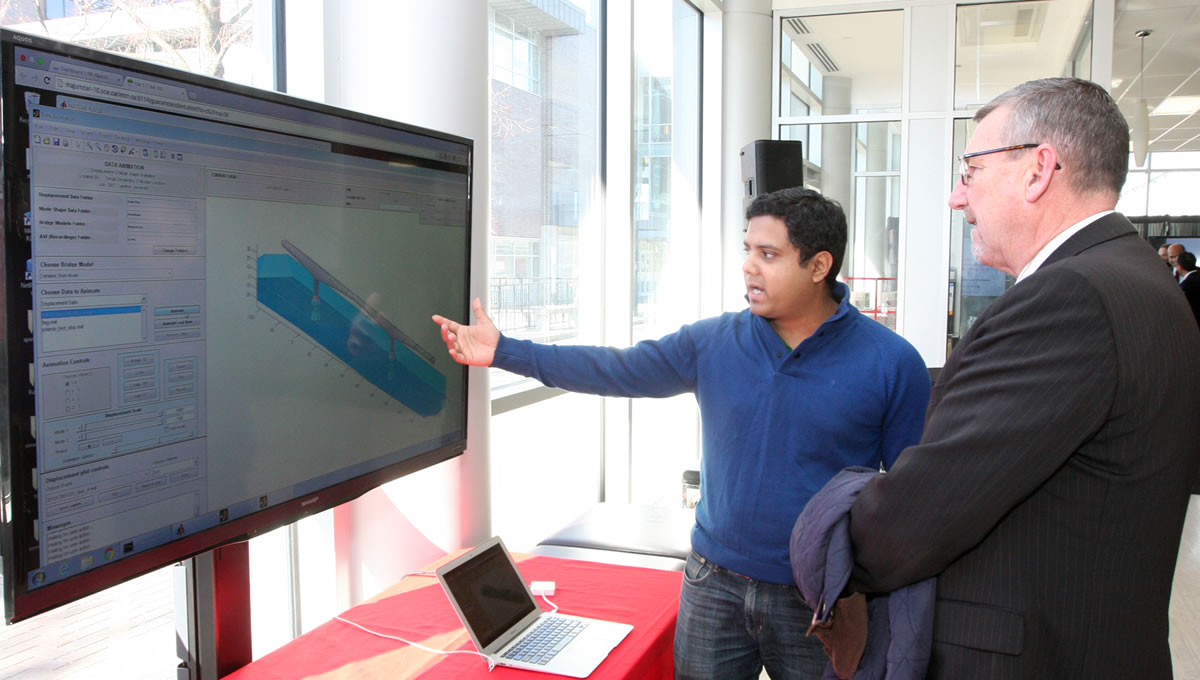 "My job is to help connect sensors, to develop wireless communications signal processing, so objects can continually talk to each other and to us, and so end users get the data they need," says Ibnkahla, who joined Carleton in September as a full professor in the Department of Systems and Computer Engineering after 15 years at Queen's University.
"With the Internet of Things, objects will be able to make decisions, to negotiate and send out alerts. Sensors that are not linked are deaf and dumb; they don't provide information. But if they are connected, they can gather and share information about an environment, a house, a vehicle or a patient."
With expertise in sensor integration, signal processing and wireless communications, Ibnkahla hopes to help apply the IoT in many areas, including species-at-risk protection, intelligent transportation systems, smart homes and buildings, advanced manufacturing and food traceability. This work will help companies and industries improve bottom-line value by reducing costs while increasing efficiency and reliability.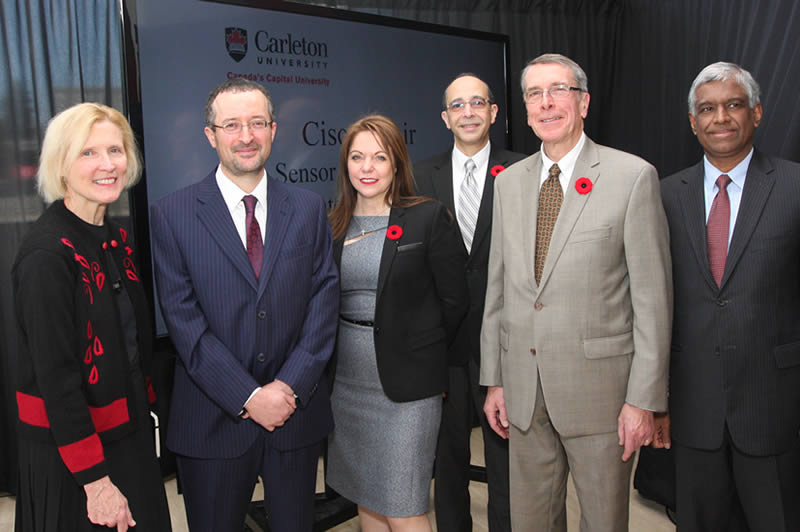 One of Ibnkahla's field experiments at Queen's involved putting sensors onto a highway to warn drivers when animals such as deer and turtles were crossing the road. Sensors will one day be able to tell your car when road conditions are icy, and your car will slow down automatically (even if we humans still have our hands on the wheel).
"The scope of this work is very broad and very multidisciplinary," says Ibnkahla, mentioning applications that could help keep track of people with Alzheimer's disease or autistic children, or trace the movement of food from farm to table to ensure that it's safe to eat. The IoT could revolutionize everything from governance — citizens can be more engaged with their governments and politicians can get real-time feedback on newly implemented policies — to garbage collection, with the number of trucks deployed rising or falling depending on the weight of the trash at the curb. Renewable energy systems, water management and environmental management are also among Ibnkahla's research interests.
"My first goal is really to help society," he says. "The Internet of Things has the power to establish intelligent cities that are culturally vibrant, healthy, environmentally conscious and well-governed.
"I would like to thank Cisco for their generous support for research at Carleton in a very promising area. Just as Cisco built the fabric of the first Internet, they are now leading in connecting billions of things, and we want to be part of this success."
Cisco, which is supporting several research chairs at Canadian universities, plans to open a world-class IoT innovation centre in Toronto next year.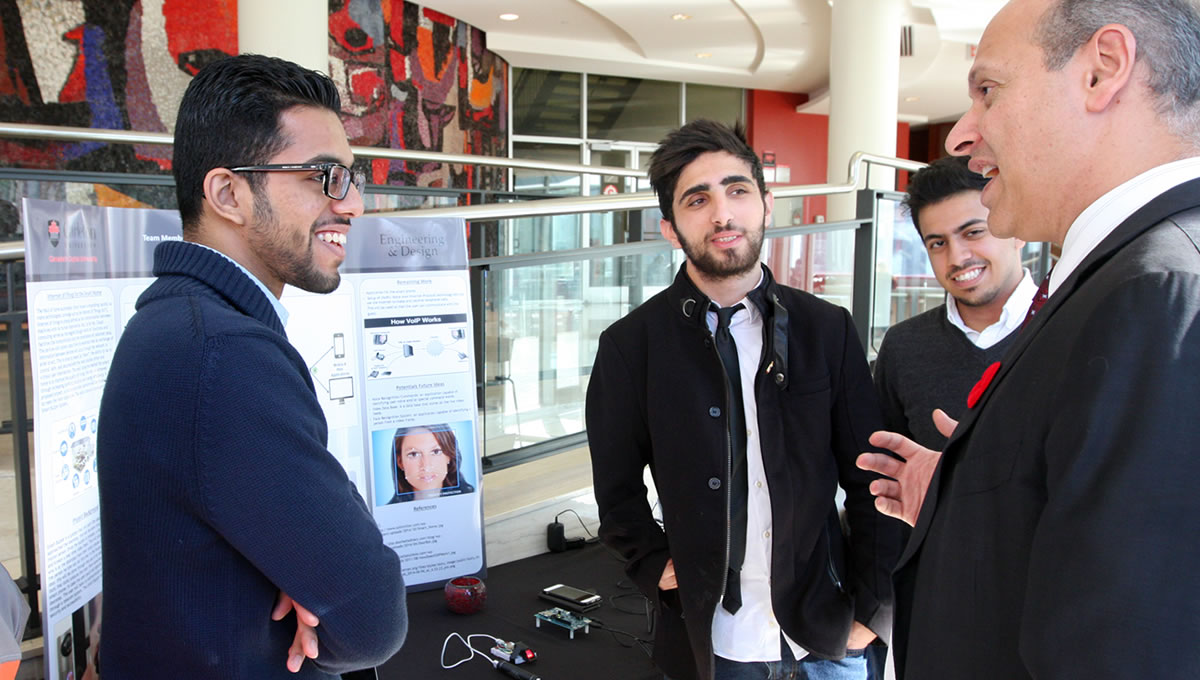 According to a study published by the company in 2013, by increasing revenue and reducing costs, the IoT can help businesses around the world create $14.4 trillion in "value at stake" over the next decade, a $400-billion boost in Canada alone. Value at stake is the potential bottom-line value that can be created or that will migrate among private-sector companies and industries, based on their ability to harness IoT.
"Cisco is building collaborative partnerships with universities, governments and organizations across Canada to foster innovation, drive digitization and support economic development," says Bernadette Wightman, president of Cisco Canada.
"This Research Chair underscores our longstanding relationship with Carleton University and together we recognize the countless opportunities the Internet of Things and sensor-based technologies hold for broadscale innovation in this digital age. We look forward to Dr. Ibenkhala and his team joining our Cisco innovation community."
"The Faculty of Engineering and Design at Carleton continues to be one of Canada's leading programs for the study and research of engineering," says Dean Rafik Goubran. "Dr. Ibenkahla joins an exceptionally strong team of colleagues and future collaborators at Carleton, who will no doubt benefit from his innovative research."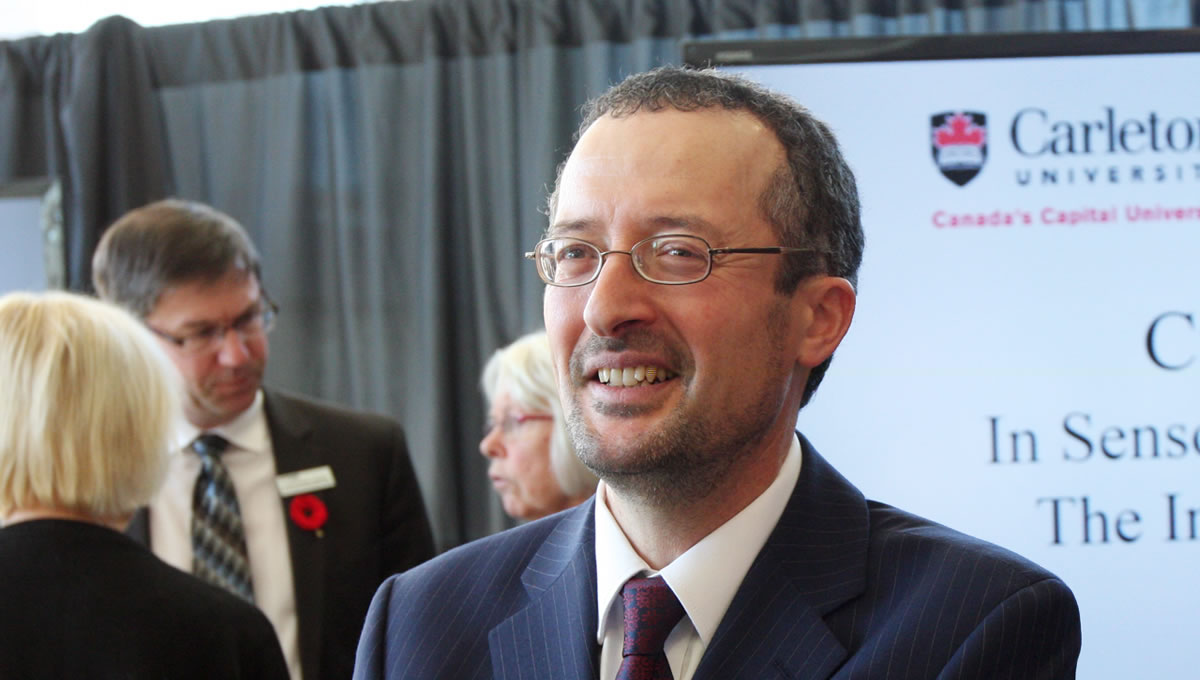 "I came to Carleton mainly because it is a young and dynamic university which promotes innovation and creativity," says Ibnkahla, who was born in Tunisia and earned his PhD in France at the National Polytechnic Institute of Toulouse. "It is an ideal environment for me to excel in research and contribute to high-quality education, and to collaborate with very talented colleagues.
"Carleton is open to adapting to new technologies and to new ideas. It is open to the world."
Wednesday, November 11, 2015 in Innovation
Share: Twitter, Facebook