By Joseph Mathieu
Photos by Chris Roussakis and the Canadian War Museum
It could be argued that the events of 1919 — which ultimately ended the First World War and set the stage for the next one hundred years — took place in another world.
"History is messy. It's contested. It's fought over," says historian and Carleton University Prof. Tim Cook.
"We generally think that the past is done and buried, but historians are continually coming back to it and reinvestigating using new eyes, finding new evidence, applying new theories, asking different questions."
The conference Canada 1919: A Country Shaped by War from Jan. 17 to 19, 2019 aims to host many such reinvestigations. The three-day event takes place at the Canadian War Museum (CWM) almost exactly 100 years to the day of the Paris Peace Conference.
Canada 1919 will present seven themed sessions and several daily keynotes interspersed with coffee breaks, lunches and a dinner, which Cook hopes will allow conference attendees to converse with eminent historians like Margaret MacMillan, the author of Paris 1919: Six Months That Changed the World, and J. L. Granatstein, once director and CEO of the CWM.
A wide range of lectures from more than 20 speakers will be included in a book that the University of British Columbia plans to publish by 2020, says Cook.
The conference also coincides with the CWM special exhibition Victory 1918 – The Last 100 Days, which chronicles in colour photos the final war effort of the 100,000 soldiers in the Canadian Corps. It will be on until the end of March.
Both the exhibition and the conference were co-curated by Cook and Granatstein, and they will also edit the UBC book.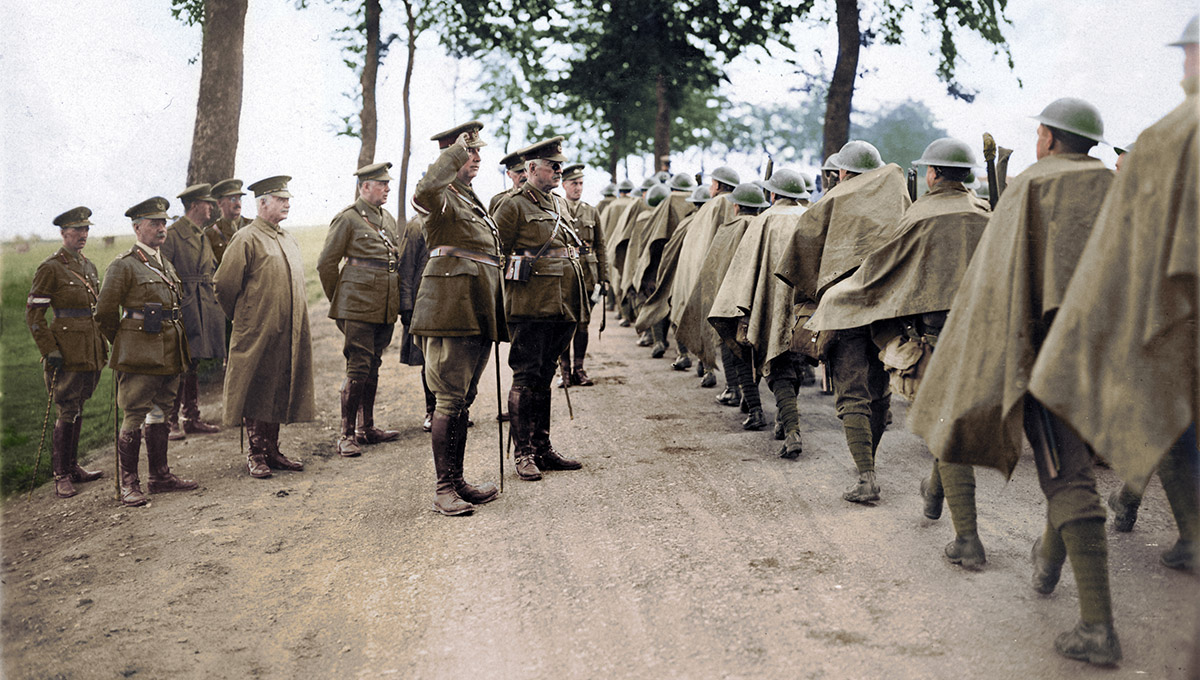 Remembering the Last 100 Days
"These battles, I think, are not well known to Canadians but they're the series of battles that end the First World War," says Cook, who will conduct a tour of the special exhibition with Granatstein during the conference.
"Conferences like this bring together all kinds of different subjects and approaches so there's a real mixture of ideas and possible collaborations," says Norman Hillmer, Carleton Chancellor's Professor of History and International Affairs.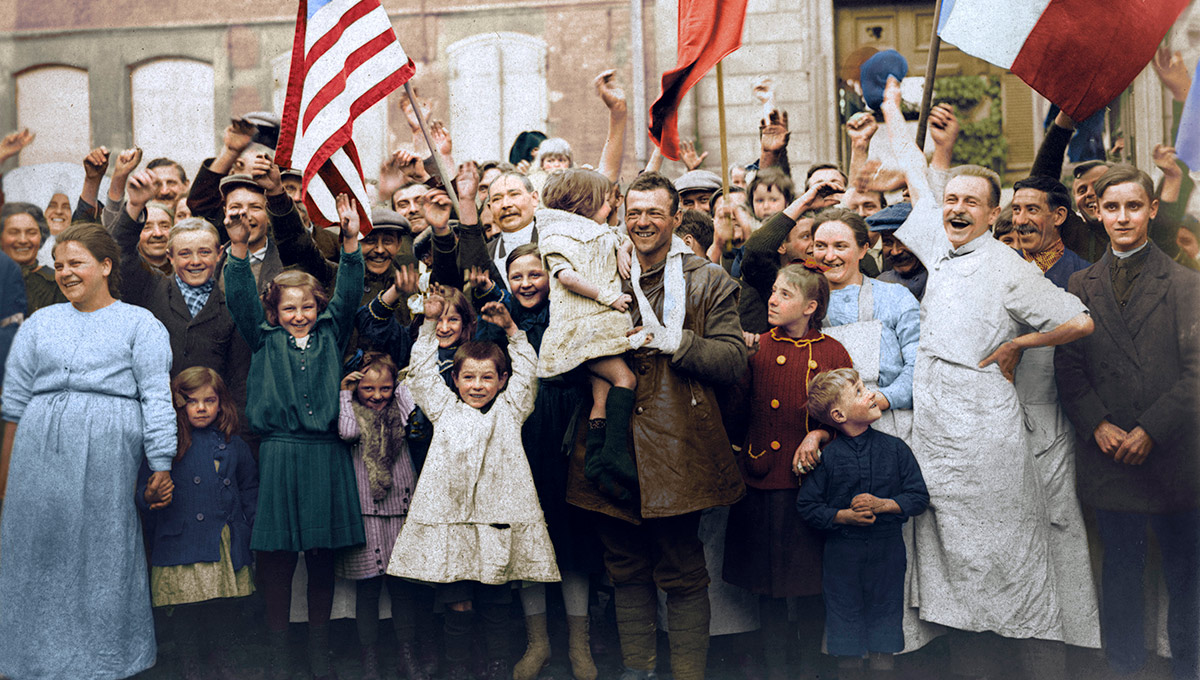 After the Great War, Canada was fractured with 66,000 dead sons and daughters. Although the conference concentrates on Canada, it also promises to be a crash course about the 1919 world stage. Keynote lectures on the United States and the Middle East will be presented by Chair of War Studies at the US Army War College Michael Neiberg and the University of Exeter's Catriona Pennell.
Hillmer will discuss how the war changed Canada as its politicians and activists began to lobby for more autonomy from the British Empire. Two other Carleton professors will examine Germany and France.
History Prof. Susan Whitney will highlight the French losses — 1.3 million dead, 1 million permanently disabled, 60,000 amputees — and that France remained in a state of war until June of 1919.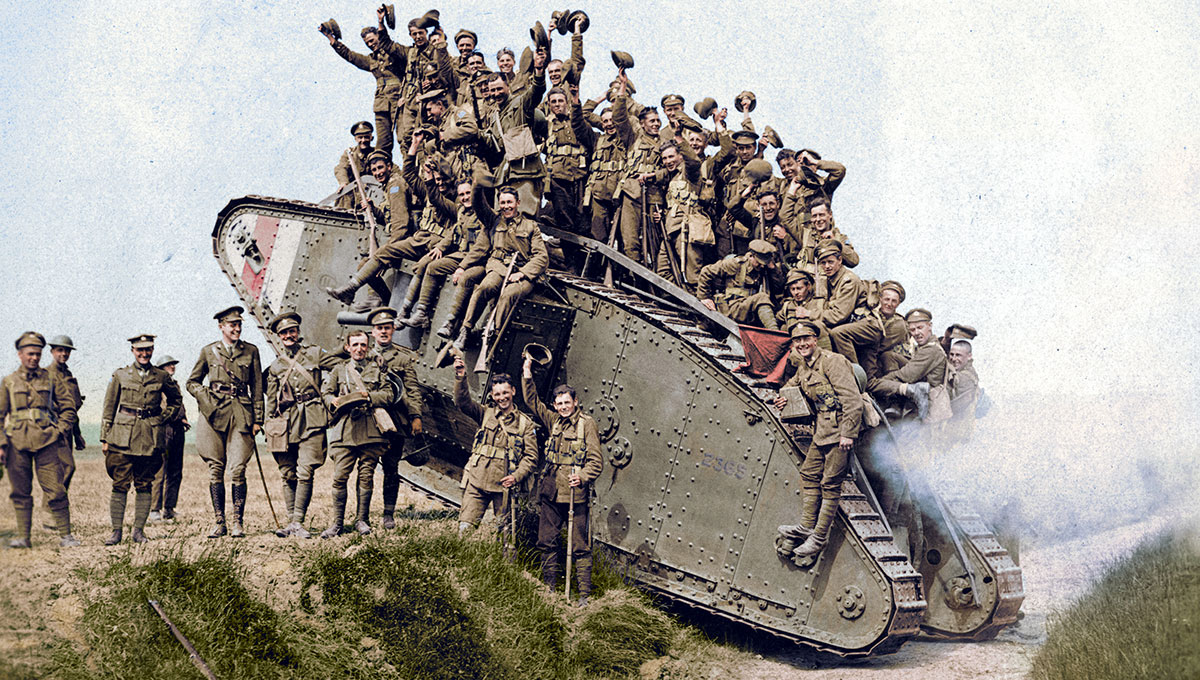 Canada 1919: A Time of Uncertainty and Transition
"The first part of the year was a time of real uncertainty, a time of transition, and it was also a time of great revolutionary upheaval in other parts of Europe," says Whitney.
Carleton Prof. Jennifer Evans will touch on Germany's after-war reckoning. Beaten and humiliated, it was challenged to adopt a democratic government.
"Germany fared particularly poorly in the deliberations at Paris, which sets in motion the desire to right this wrong," says Evans.
"It becomes a core feature of the Nazi Party program."
Cook, who has been a CWM historian since 2002, was part of the team that created the museum's Gallery 2 focusing on the South African War and First World War.
"Museums count on research done in universities like ours," says Carleton History Department Chair Dominique Marshall. "Being in Ottawa, Carleton is especially well-placed to assist national museums. This is not only to understand subjects like the history of war and society or to discuss ways to engage visitors with meaningful questions, but also to train the people at many levels of curatorial work."
In 2005, the same year the new CWM opened, Cook began teaching at Carleton. He still supervises graduate student papers as an adjunct research professor.
"For students, Canada 1919 would be a great opportunity to see what an academic conference looks like," he says.
"But also people interested in their history and their genealogy — people who want to track down what their great-grandfathers and great-grandmothers did — have a chance to better understand the context of the world they came back to."