New airplane engines are put through a series of rigorous tests before being certified for flight, but the aerospace industry must contend with a complex challenge — engines don't behave the same way hanging off a wing in the air as they do inside a testing facility on the ground.
In 1982, when Jim MacLeod arrived in Ottawa to start working at the National Research Council of Canada (NRC) and begin studying toward a master's degree in Aerospace Engineering at Carleton University, he found himself on the frontlines of this challenge.
MacLeod's thesis, a topic suggested by the NRC, probed the impact of a testing facility on engine performance. Rather than attempt to replicate in-flight conditions in a building, he concentrated on measuring and correcting for the differences.
Upon graduation in 1988, he started full-time work at the NRC and has since become an expert in designing and constructing engine test facilities, playing a key role in the development of 20 installations around the world.
"This became my niche at the NRC and on a global stage," says MacLeod, who was recently awarded the North Atlantic Treaty Organization's prestigious von Kármán Medal honouring his exemplary service and significant contribution to the enhancement of research and technological co-operation among NATO nations.
"I was fortunate to start at the NRC and at Carleton when I did. The wheels were all greased up and ready to go."
MacLeod, only the fourth Canadian to win the von Kármán Medal, focuses on airplane icing research.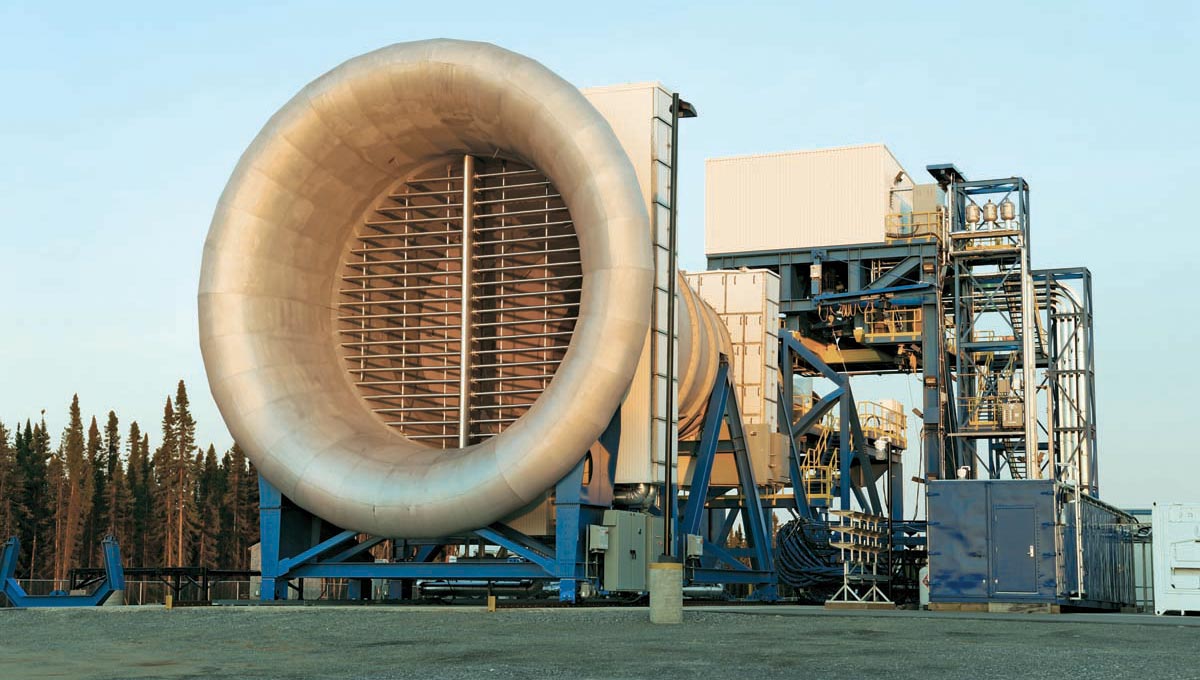 "It's one of those things that Mother Nature throws at us which we'll never defeat," he explains over the phone from the Global Aerospace Centre for Icing and Environmental Research (GLACIER) in Thompson, Man.
"Engines are getting larger and larger all the time and it costs a lot to refrigerate big spaces. But up here, Mother Nature provides cold air for free."
GLACIER, the largest engine icing testing facility in the world, opened in 2010. Jointly owned by Pratt & Whitney Canada and Rolls-Royce's Canadian operation, the facility embodies that collaborative spirit that MacLeod brings to his work at the NRC.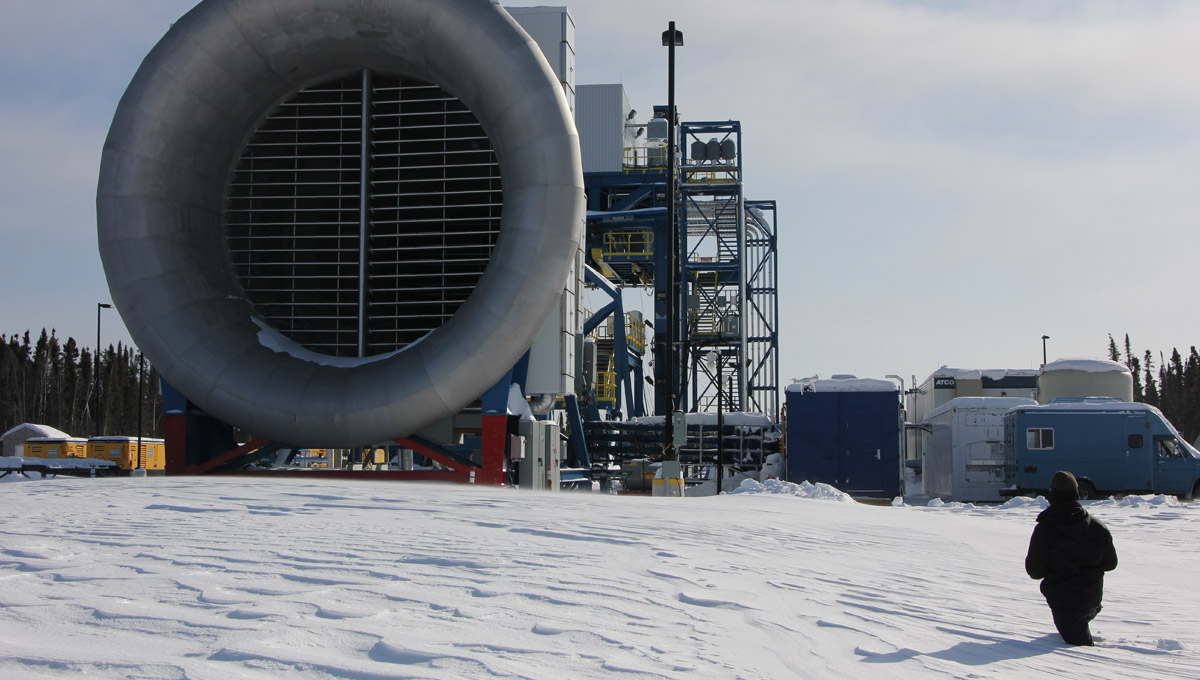 "It costs about $1 billion to design and build a new engine from scratch," he says. "What you're seeing in the aerospace industry is that because the costs are so high, working together becomes crucial. Pratt & Whitney and Rolls-Royce are competitors, but they pool their resources in Thompson, even if they don't test their technologies at the same time."
Likewise, NATO countries share their expertise and research capabilities, says MacLeod, especially when they have common aircraft and common problems.
"I've seen first-hand how Canada has let other NATO nations know what its strengths are in aerospace research and development, especially in the area of life cycle extension, materials fatigue and failure monitoring," says MacLeod. "If more connections could be made between Canadian industry and NATO partners, an incredible amount of potential would be unlocked here and abroad."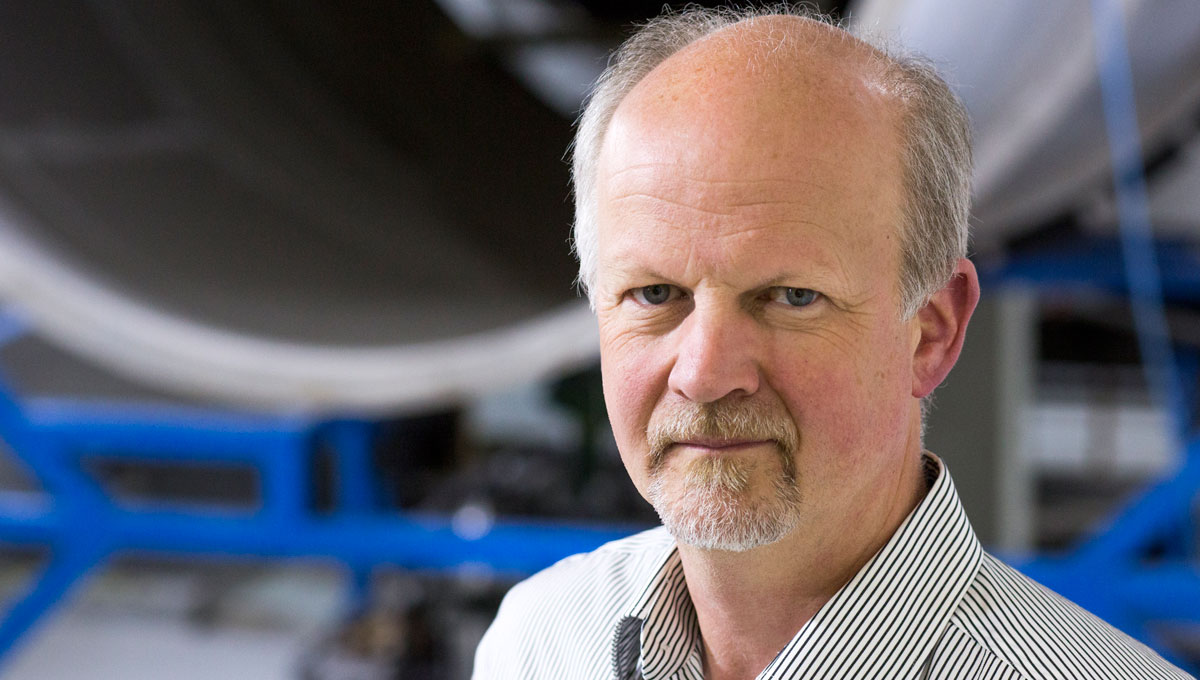 Icing is particularly problematic for next-gen energy efficient engines with thinner turbine blades. Any time a plane flies through a cloud, there's a chance ice will form somewhere and cause damage. It's not just a winter issue.
Canada is the global research leader in this area. Roughly 80 percent of the world's icing test facilities are located here.
Canada — and Carleton — are also leaders in the development of gas turbine engines. Longtime Carleton Aerospace Prof. Herb Saravanamuttoo, MacLeod's thesis advisor, literally wrote the book on the subject. Gas Turbine Theory is now in its sixth edition.
"Jim was an excellent hardworking student and I was delighted when he joined the engine lab at NRC," says Saravanamuttoo, an emeritus professor who still teaches a course at the university
"Three of my grad students were key leaders of the lab, and we had many students doing their master's research there — a really excellent example of university-industry collaboration."
MacLeod's dedication to collaboration extends to his take on the NATO medal.
"This isn't my award — it's unfortunate they could only put one name on it," he says. "I wouldn't have gotten anywhere without numerous excellent teams. I just happen to be the guy who's the common denominator. I'm just part of the choir."
The award is named after Hungarian-American mathematician and aerospace engineer, Theodore von Kármán, whose work MacLeod has studied — and he's awed by the recognition.
"He was a god, up there with Einstein and Max Planck. And I know some of the other people who have won the medal in the past; they wrote some of the textbooks I used at university. I look at those names and think there must have been some mistake. It's hard to fathom this tremendous honour."
Friday, December 18, 2015 in Aerospace, Research
Share: Twitter, Facebook