June 22, 2022
To All Members of the Carleton Community,
We are pleased to announce four appointments, including a new Assistant Vice-President, Equity and Inclusive Communities, that will further enhance Carleton's collective capacity to lead in human rights; equity, diversity and inclusion (EDI); as well as Black inclusion and Black flourishing.
Indeed, while Carleton has made important strides in equity and inclusion since the launch of the Equity, Diversity and Inclusion Action Plan and the signing of the Scarborough Charter on Anti-Black Racism and Black Inclusion in Canadian Higher Education, we acknowledge that much work remains to be done.
We are grateful to the four outstanding individuals we are announcing today for being willing to take on these leadership roles, and would like to emphasize that working towards a more inclusive Carleton where everyone can fully belong is everyone's shared responsibility.
Noël Badiou Appointed as Assistant Vice-President, Equity and Inclusive Communities
Noël Badiou has been appointed as Carleton's Assistant Vice-President, Equity and Inclusive Communities, effective Aug. 2, 2022.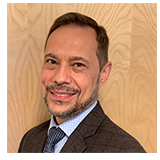 We are thrilled to welcome Noël to this significant role that provides critical leadership for Carleton's human rights and EDI initiatives. Noël is a strategic, collaborative leader with an extensive and impressive professional background deeply enriched by lived experience. He will bring tremendous insight and energy to the ongoing development of Carleton's welcoming and inclusive culture where everyone can feel a sense of belonging.
Noël is currently the director of the University of Ottawa's Human Rights Office where he provides senior leadership, advice and direction on addressing and advancing human rights, equity, diversity and accessibility. Prior to joining the University of Ottawa, he was the Assistant Vice-President, Equity, Diversity and Human Rights at Laurentian University, as well as the Executive Director of York University's Centre for Human Rights. He has also worked as the Executive Director of the then Court Challenges Program of Canada—during which time important equality and language rights cases were advanced and recognized—and as Manager of Investigations and Mediations at the Manitoba Human Rights Commission.
Noël holds a bachelor of arts degree from the Collège Universitaire de Saint Boniface, a bachelor of laws (LLB) degree from the École de Droit, Université de Moncton and a joint master's degree in public administration from the University of Manitoba and the University of Winnipeg.
Noël and his spouse, Charles, moved to Ottawa in 2019 and enjoy its many hiking and biking trails.
We wish to extend our thanks to all members of the advisory search committee: Betina Appel Kuzmarov, Amal Elmi, Sarah George, Valentina Gonzalez, Kahente Horn-Miller, Catherine Khordoc, Patrice Smith, Somei Tam, Cindy Taylor and Dwaine Taylor. We are also grateful to everyone from the Carleton community who provided feedback as part of the search process.
Ikram Jama Appointed as Inaugural Director, Human Rights and Equity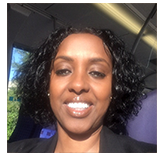 Ikram Jama, who has served in the Assistant Vice-President role on an interim basis since September, has been appointed as Carleton's inaugural Director of Human Rights and Equity, effective Aug. 2, 2022. This new role has been established to lead and support Carleton's growing human rights and equity initiatives, and includes additional responsibilities specifically towards anti-Black racism and Black inclusion.
We extend our sincere gratitude to Ikram for providing excellent leadership in the role of Interim Assistant Vice-President, Equity and Inclusive Communities, this past year and we look forward to continuing to work with her closely.
Profs. Nduka Otiono and Audra A. Diptée Appointed Faculty Advisors on Anti-Black Racism and Black Inclusion
As part of Carleton's commitment to implement the Scarborough Charter, and in support of building faculty-specific initiatives, we are truly pleased to appoint Profs. Audra A. Diptée (History) and Nduka Otiono (African Studies) as Faculty Advisors on Anti-Black Racism and Black Inclusion, effective July 1, 2022.
Profs. Diptée and Otiono will collaborate with senior leaders on initiatives such as: increasing Black representation, particularly among faculty ranks; fostering a sense of belonging and supporting Black student excellence; enhancing Black Studies curriculum and pedagogy; and increasing training opportunities against anti-Black racism for members of the Carleton community.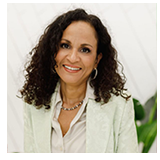 Prof. Audra Diptée is an associate professor in the Department of History whose research focuses on Africa and the Caribbean, slavery and race relations; critical applied history and historical consciousness; children and childhood; race, power, memory and identity in Global South contexts. She is also the coordinator of Carleton's Latin American and Caribbean Studies program.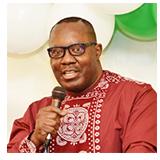 Prof. Nduka Otiono is an associate professor and graduate program coordinator in the Institute of African Studies whose interdisciplinary research focuses on popular urban narratives in postcolonial Africa and how they travel across multiple popular cultural platforms such as the news media, film, popular music and social media. Effective July 1, 2022, he will also begin a term as director of the Institute of African Studies.
Opportunity Available for Trans and Non-Binary Inclusion Coordinator
Carleton is also providing additional resources to support the inclusion of trans, Two Spirit, non-binary, intersex and/or gender-nonconforming communities by expanding the Trans and Non-binary Inclusion Coordinator role to a full-time position. Applications are currently being accepted for this position.
Please join us in congratulating Noël, Ikram, Audra and Nduka on their appointments!
Sincerely,
Benoit-Antoine Bacon
President and Vice-Chancellor
Jerry Tomberlin
Provost and Vice-President (Academic)
Wednesday, June 22, 2022 in News Releases
Share: Twitter, Facebook