A national gathering of migration and refugee experts is one of the highlights of a new FPA Research Series which begins this week.
The ongoing celebration of research in the Faculty of Public Affairs will continue with public events in October, November, January, February and March. Events will feature public lectures, research symposia and panel discussions on topics such as migration, labour, digital worlds, trade, national security and more.
The series builds on the tremendous success of FPA Research Month, which attracted almost 10,000 attendees between 2013 and 2019.
"A key goal of the FPA Research Series is to bring members of the public, including policy-makers, to Carleton's campus to engage in discussions on important societal issues with our researchers — faculty members and students alike," says André Plourde, dean of the Faculty of Public Affairs. "This is an opportunity for the Faculty to highlight the significant work in which our researchers play leading roles."
Focus on Migration Policy
Carleton's leadership in migration and refugee policy will be reflected in the Informing Migration Policy: International Experience and Evidence Conference on Oct. 3 and 4. Hosted by the newly established Migration Policy Research Group, the gathering will include researchers from across the country to share findings with policy-makers and non-governmental leaders.
The event has received financial support from Carleton University's Multidisciplinary Research Catalyst Fund, the Social Sciences and Humanities Research Council, and Immigration, Refugees and Citizenship Canada.
"This conference represents a new chapter in Carleton University's commitment to migration and refugee policy research," says Chris Worswick, lead conference organizer and associate dean (Research and International) in the Faculty of Public Affairs. "We have a tremendous amount of expertise and experience in this area that we look forward to sharing."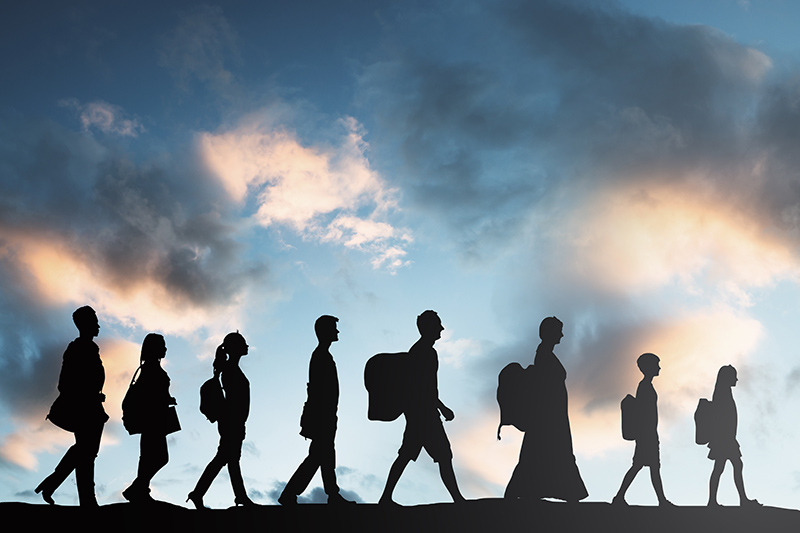 A Bridge Across Civilizations
The series will also feature a joint presentation entitled "A Bridge Across Civilizations" from Communication Prof. Karim H. Karim and Architecture Prof. H. Masud Taj on Oct. 1.
The event is part of the celebrations of the 500th anniversary of Leonardo da Vinci's birth.
Karim's presentation, "What We Choose to Forget," will focus on the tendency to ignore longstanding intellectual and cultural exchanges between Western and Muslim societies.
Taj will present "Leonardo da Vinci: From Baghdad to Bayezid," which will look at da Vinci's interest in Islam and the East.
Members of the public are invited to register for these free events.
To see the full schedule for the FPA Research Series, click here.
Monday, September 30, 2019 in Info Brief
Share: Twitter, Facebook