Ottawa City Mayor Jim Watson proclaimed that April 10, 2019 was the Carleton University Ravens Men's Curling Team Day in Ottawa.
The team joined the mayor at city hall to celebrate.
For the first time in its history, the Ravens Men's curling team won its first U Sport National Championship title on March 19. It also won its first Ontario University Athletics (OUA) Provincial Championship title and their coach Tom Sinclair was named OUA Coach of the Year.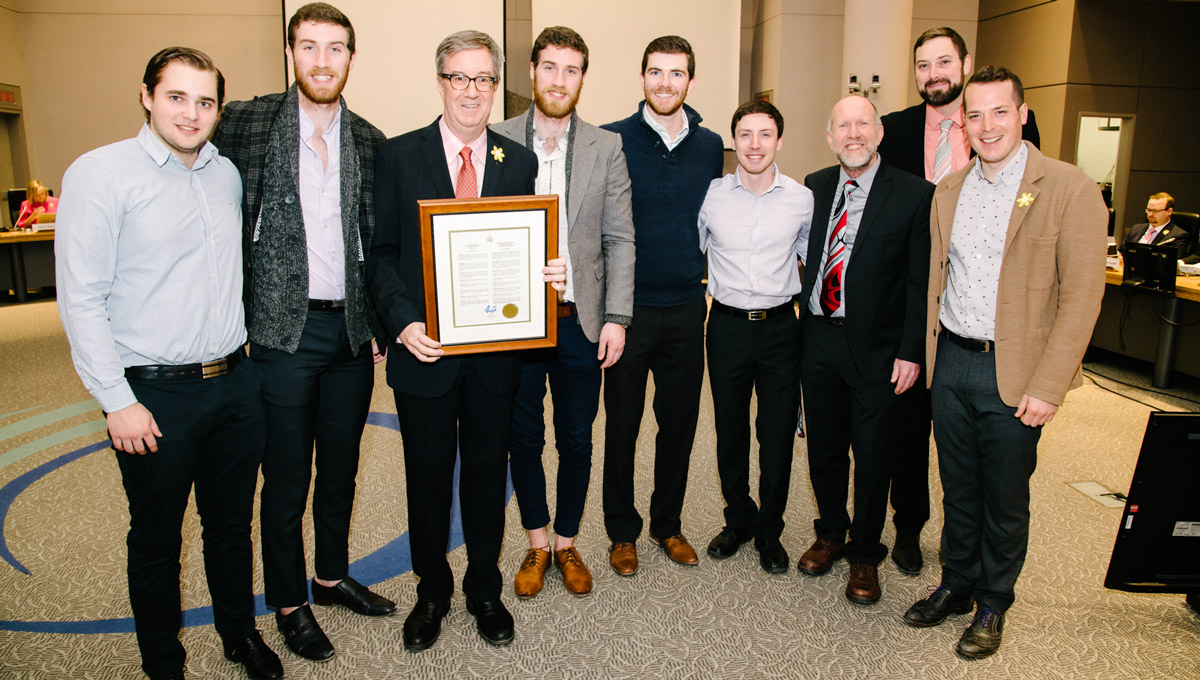 Friday, April 12, 2019 in News Releases
Share: Twitter, Facebook