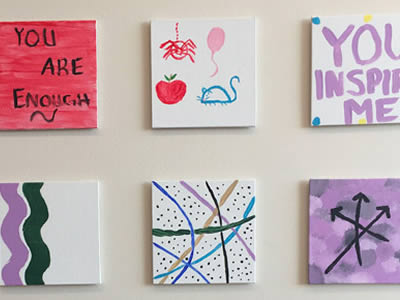 Carleton University is holding its annual Sexual Assault Awareness Week from Monday, January 22 until Friday, January 26, 2018.
Events include the opening of the "What Were You Wearing" Survivor Art Installation with Keynote Speaker Tracey Lindberg on Monday, January 22; the I Can MANifest Change Workshop for Male-Identified Allies, and the Cards Against Misogyny Pub Night on Wednesday, January 24; the How to Become a Friend Workshop on Thursday, January 25, the Information Fair on Friday, January 26 and more.
Follow along on social media using the hashtag #SAAW2018.
Visit Carleton.ca/equity for more information.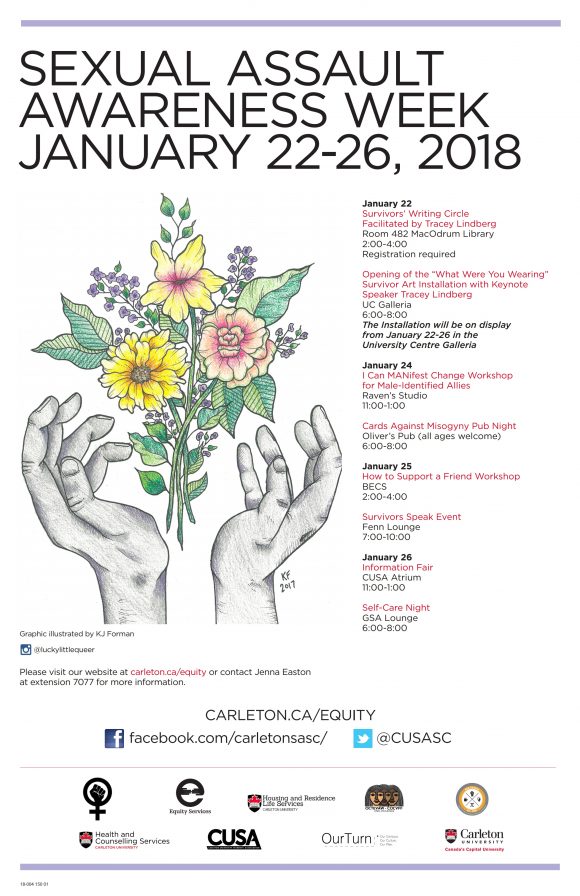 Friday, January 19, 2018 in Info Brief
Share: Twitter, Facebook