By Joseph Mathieu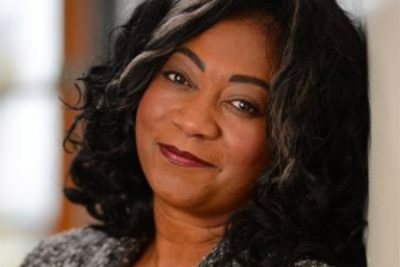 Carleton University Prof. Kamari Clarke in Global and International Studies kicked off Research Month at Carleton University's Faculty of Public Affairs with a keynote address that outlined how current international laws designed to try human rights violations aren't enough to root out causes of the crimes.
Clarke presented the recent withdrawals of African Union (AU) countries from the International Criminal Court (ICC) as a prime example in her Feb. 26, 2018 speech titled Liberal International Institutionalism on the Decline.
"Various leaders in Africa initially saw that the ICC might be a beacon of hope," she said. "[But], in its first decade, the ICC has been riddled with politicized disagreements over the perceived illegitimacy of its institutional power."
The prevailing metaphor of justice cascade, theorized in a book by Kathryn Sikkink, argues that international law prosecution has become a political tool, and the norm is holding individuals responsible for human rights violations, she said.
Clarke, who was hosting the Research Excellence Award Symposium with a lecture and a panel, asked if it was time to redefine this theoretical model. In 2014, the AU amended a treaty with the Malabo Protocol to extend the jurisdiction of transnational crimes into a new court, the African Court of Justice and Human and Peoples' Rights.
The hope is to redefine the types of crimes of greatest threat in Africa – economic crimes such as toxic dumping, unconstitutional change of government, corruption, and the illicit exploitation of natural resources.
Adopted in 2002, the ICC as part of the Rome Statute was designed to complement national judicial systems in 123 countries in prosecuting war crimes and crimes against humanity. Since its inception, the ICC has issued more than two dozen warrants of arrest, nine summons to appear before the courts, and 39 indictments — all in African countries.
"The ICC seems to have been put in place only for African countries," said Rwandan President Paul Kagame, who went on to accuse the ICC of abusing international law to keep African countries in line.
"For many," said Clarke, "the ICC has come to embody the idea that colonialism still exists now in a new form."
"We should not be guided by the words of a few influential individuals whose sole aim is to evade justice," said Fatou Bensouda, lead prosecutor for ICC, "but rather we should focus on and listen to the millions who continue to suffer from massive crimes."
Clarke called this as an example of "sentimental legalism," where a narrative is constructed that "invokes a mission of protecting victims against powerful perpetrators."
Bronwyn Leebaw, associate professor of Political Science at the University of California, Riverside, was one of three experts who joined Clarke at her symposium. She indicated the ICC's double standard became clear in the early 2000s when the Bush Administration started what it called a "preventative wars" in Afghanistan and Iraq.
As another panelist, Siba Grovogui, a Cornell University professor of International Relations and Political Thought, put it: "Russia and China: they can do no wrong."
Clarke was also joined by the co-director of the Centre for Critical International Law at Kent Law School, Sara Kendall, and the four discussed the pan-African pushback to the ICC as a new way to interpret international law systems.
The FPA Research Excellence Awards recognize excellence and leadership in research by a faculty member or research team with a symposium or lecture funded by the Office of the Dean.
–
Wednesday, February 28, 2018 in Info Brief
Share: Twitter, Facebook