The National Research Council (NRC), the Government of Canada's largest research organization, is welcoming 25 undergraduate students from Carleton University to its active research facility in Ottawa this week.
These young scientists and innovators have been selected to participate in the first NRC-CU Biotechnology Internship, a collaborative effort between Carleton's Biotechnology program and the NRC's Human Health Therapeutics team.
The internship, which began Oct. 22, 2018 offers three days of intensive, hands-on learning and provides a unique environment for students to deepen their understanding of the field of biotechnology.
Working in teams, students will be tasked with designing hypothetical biotech start-ups under the mentorship of NRC researchers and industry professionals. Along the way, they'll hear from leading experts in biological cancer therapeutics.
"It gives students the opportunity to experience biotech from an applied perspective," says Martha Mullally, Coordinator of the Biotechnology Program at Carleton. "For example, now that this molecule has been identified, how does it work, or how could it be manufactured?"
A variety of perspectives will be shared and discussed throughout the week, with presentation topics spanning discovery R&D, drug manufacturing and production, business strategy and career management. On the final day, students will pitch their start-ups to a panel of experts and receive feedback.
"Giving our students opportunities to learn through experience is an important focus of ours at Carleton," says Dean of Science Charles Macdonald, who was onsite to help launch the internship Monday morning with an encouraging speech to students.
"Most of the programs in the Faculty of Science have experiential aspects, but there is a lot more that students can get from their time at Carleton," continues Macdonald. "One of the best ways to do that is through initiatives like this."
When asked why they chose to spend their fall reading week at NRC, some students in the group expressed an interest in one day starting their own biotechnology firms. Others said they are curious about how government and businesses interact.
But the group consensus was that, ultimately, the goal is to discover new ways to innovate in their fields, so that their research can have a greater impact on all people, and even save lives.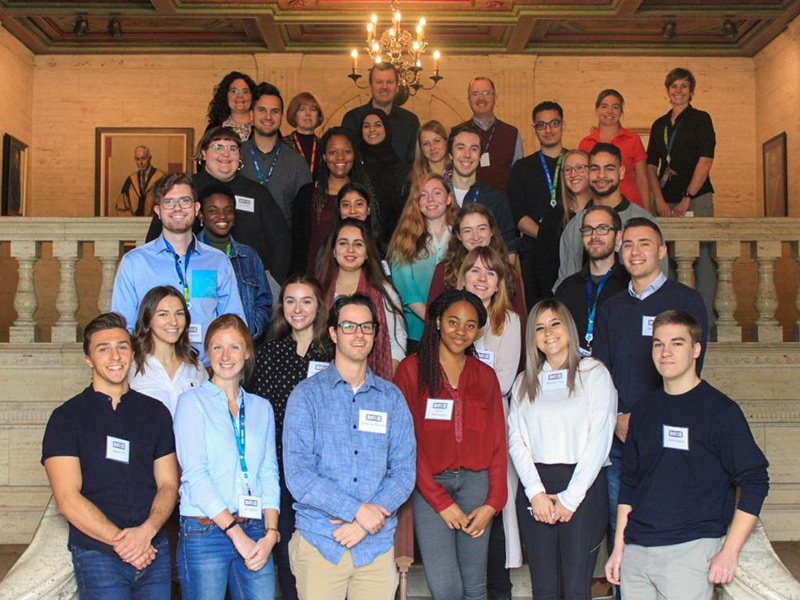 Carleton-NRC Collaboration
Martha Mullally, Coordinator of the Biotechnology Program at Carleton, became involved in the internship last spring when she and Institute for Biochemistry Chair, William Willmore met with NRC researchers Sue Twine and Kelly Fulton to explore possible collaborations.
"They were especially interested in finding ways to reach out to undergraduate students," says Mullally, "so we came up with the idea that a group of undergraduates could spend a week at the NRC learning about what the scientists there do."
With over 3,700 scientists, engineers, technicians and other specialists, the NRC is actively involved in student initiatives, including co-op and student employment programs.
As the NRC's VP Human Resources Emily Harrison put it during her opening remarks on Monday, "this is not only to develop a talent pipeline, but also to build STEM capacity to foster innovation in Canada."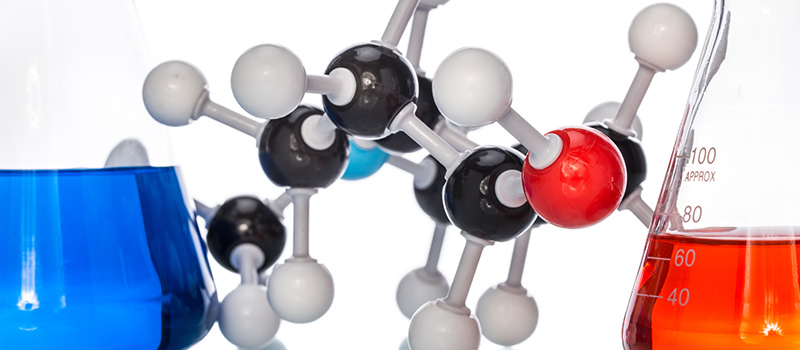 Exploring a Future in Biotech
In addition to complementing their course-work with practical experience, the internship is designed to give students the opportunity to meet entrepreneurs, business developers, communications specialists, and bench-top scientists in the biotechnology field.
"I hope it will help them to see the range of careers available to a person who has a degree in science," says Mullally, adding that "the networking may also lead to future co-op positions or employment."
NRC representatives say that the new internship program has received overwhelming support from colleagues – a promising sign for future government-academia collaboration – and that they are hopeful this internship will be the first of many.
"We always aim to give real-world insights into the world of biotechnology and possible career paths," says Fulton, a technical officer with Human Health Therapeutics. "We've been able to do this by partnering with the Carleton University biotech program."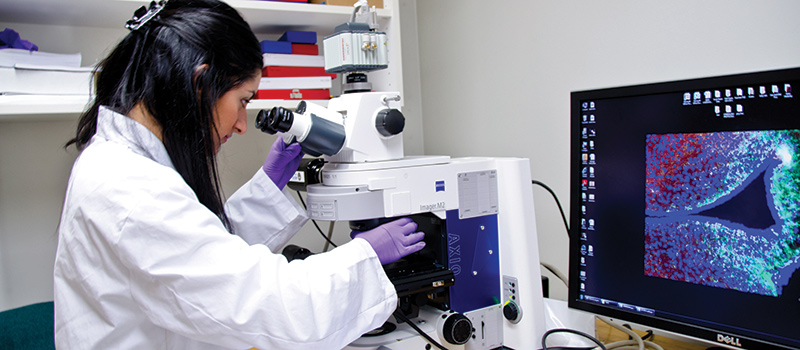 ---
Discover Biotechnology at Carleton
Biotechnology applies the principles of biochemistry and biology to the study and manipulation of living organisms for industrial, medical, agricultural and environmental applications. Some areas of biotechnology include genetic engineering, metabolic engineering, personalized medicine, drug development, applied microbiology and fermentation techniques, and biological control of insect pests.
In the Ottawa area, local companies and government agencies are involved in projects such as biofuel production from agricultural waste, the development of medical diagnostic screening devices, and the development of new anti-cancer and antimicrobial therapies—in other words, biotechnological solutions to real world everyday problems. More…
Tuesday, October 23, 2018 in News Releases
Share: Twitter, Facebook