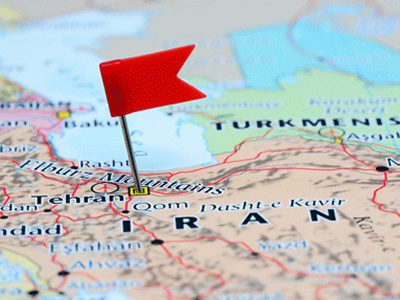 Carleton experts are available to comment on the protests in Iran.
David Carment
Professor of International Affairs, Norman Paterson School of International Affairs
Email: david.carment@carleton.ca

Carment is a NATO Fellow and is listed in Who's Who in International Affairs. He serves as the principal investigator for the Country Indicators for Foreign Policy project (CIFP). He is the editor of Canadian Foreign Policy Journal and is a Fellow at the Canadian Global Affairs Institute.
He has served as the director of Carleton's former Centre for Security and Defence Studies (now part of the Centre for Security, Intelligence and Defence Studies). He has received SSHRC fellowships and research awards, Carleton's Research Achievement Award and a Petro-Canada Young Innovator Award. He has held fellowships at the Kennedy School, Harvard and the Hoover Institution, Stanford. He currently heads a team of researchers that evaluates policy effectiveness in failed and fragile states.
Elliot Tepper
Distinguished Senior Fellow, Norman Paterson School of International Affairs, and Senior Research Fellow, Centre for Security and Defence Studies
Phone: 613-225-8076 or 613-852-4262
Email:  e_tepper@carleton.ca

Tepper has worked with national and international organizations on a broad range of topics and has engaged with media throughout his career. He can offer commentary on international relations, nuclear issues, the United Nations, terrorism and United States politics.
Media Contact
Steven Reid
Media Relations Officer
Carleton University
613-520-2600, ext. 8718
613-265-6613
Steven_Reid3@Carleton.ca
Follow us on Twitter: www.twitter.com/Cunewsroom
Need an expert? Go to: www.carleton.ca/newsroom/experts
Tuesday, January 2, 2018 in Experts Available
Share: Twitter, Facebook