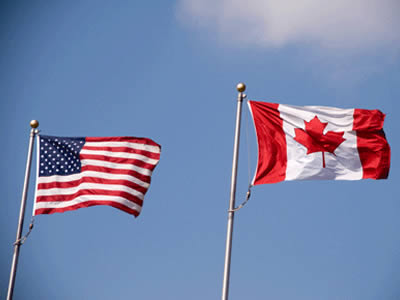 As trade negotiators meet for the sixth round of NAFTA talks in Montreal, Carleton experts are available to comment.
Ian Lee
Associate Professor, Sprott School of Business
Phone: 613-520-2600, ext. 2375
Email: Ian.Lee@carleton.ca
Lee has appeared multiple times before the House of Commons Finance and Senate Banking committees. He has been in every Government of Canada budget lockup since 2008. He attended pre-budget consultations with the Minister of Finance in 2009 and 2011.
He was employed in the financial services sector as a loan manager in consumer, mortgage and commercial credit for an American multinational and subsequently for the Bank of Montreal in the 1970s and early 1980s.
Colin Robertson
Senior Fellow, Norman Paterson School of International Affairs
Email: Robcolin@gmail.com
Robertson is Vice-President and Fellow at the Canadian Global Affairs Institute.
A career foreign service officer from 1977 to 2010, he served as first head of the Advocacy Secretariat and minister at the Canadian Embassy in Washington, D.C. He was consul general in Los Angeles, with previous assignments as consul and counsellor in Hong Kong and in New York at the United Nations and Consulate General. In his final assignment, he directed a project on Canada-U.S. engagement at Carleton University's Centre for Trade Policy and Law, with the support of the federal and provincial governments and the private sector.
Robertson has written a primer on the Montreal round of the NAFTA negotiations.
Media Contact
Steven Reid
Media Relations Officer
Carleton University
613-520-2600, ext. 8718
613-265-6613
Steven_Reid3@Carleton.ca
Follow us on Twitter: www.twitter.com/Cunewsroom
Need an expert? Go to: www.carleton.ca/newsroom/experts
Friday, January 19, 2018 in Experts Available
Share: Twitter, Facebook