By Elizabeth Murphy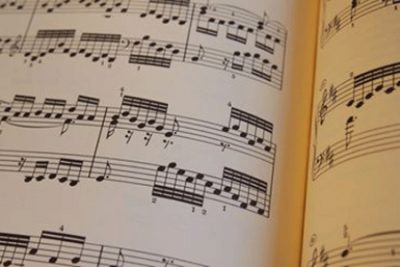 Carleton University's MacOdrum Library is hitting a high note with an addition of Canada's musical heritage to its archives.
Radio-Canada announced on May 10 that Carleton will receive the public broadcaster's complete collection of commercial musical sheets. The 113,000 scores will be preserved in the library's extensive musical archive – joining one of Canada's largest sheet music collections.
"With music becoming such a strong priority at Carleton University, the library is excited to support these studies by becoming the home for Radio-Canada's Commercial Musical Sheet Collection," said University Librarian Wayne Jones.
"By adding this to our existing collection, we feel we will be able to continue to improve on the research and teaching help that we deliver to the Carleton community."
The musical archive houses a vast collection of musical recordings, papers, photographs and personal items of the late classical music critic Jacob Siskind, one of Canada's most comprehensive jazz archives, and the musical collection of the late folk singer Tom Kines.
MacOdrum Library was selected to house the Radio-Canada collection due to its ability to store and maintain the scores, provide Radio-Canada access to the collection as needed for its production requirements and agreement on how the material may be showcased.
The archival addition will contribute to learning resources available to students and researchers in Carleton's innovative Music program. Recently, Carleton established the Helmut Kallmann Chair for Music in Canada, which will work with undergraduate and graduate students and research topics of Canadian music.
Thursday, May 10, 2018 in News Releases
Share: Twitter, Facebook