Carleton University's Immersive Media Studio (CIMS) has won two Canada BIM Innovation Spotlight Awards.
The fourth annual awards ceremony, held in Toronto on Thursday, Sept. 20, 2018, bestowed the honour on the Library of Parliament project in recognition of excellence in the field of building information modelling (BIM).
CIMS won in the Academic Award category. All category winners were then entered in a "Best in Innovation" award and CIMS won again.
"Winning both the CanBIM Academic and Best in Innovation Award is a significant achievement for CIMS in that it demonstrates our commitment to both fundamental and applied research," says Stephen Fai, director of CIMS.
"If the Architecture, Engineering, Construction and Operations (AECO) industry is going to accept responsibility for our impact on culture and the environment and to act upon that acceptance, it is essential that both modes of thinking and acting are nurtured.
"CIMS would like to thank our fellow members of CanBIM for acknowledging our contribution and we would like to express our thanks to the Parliamentary Precinct Branch, Public Services and Procurement Canada, for their leadership and foresight."
CIMS is a research centre affiliated with the Azrieli School of Architecture and Urbanism. The CIMS lab studies innovative hybrid forms of representation that include digitization, simulation, digitally assisted fabrication and storytelling.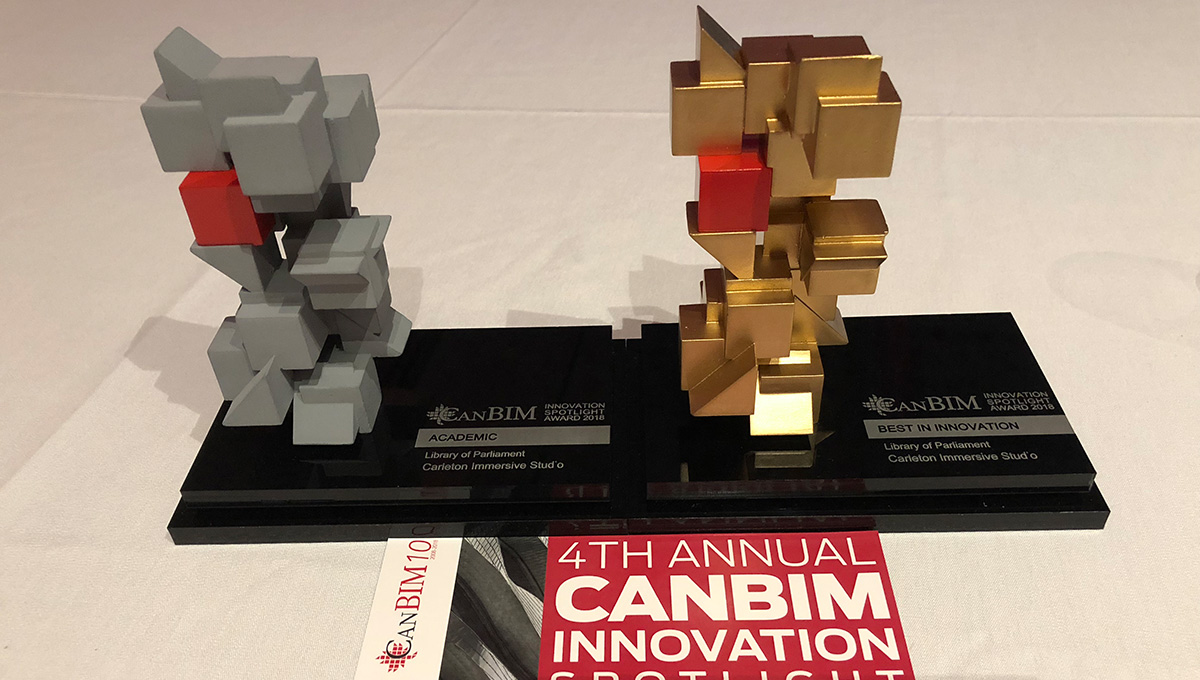 Canada BIM Council (CanBIM)
The Canada BIM Council is Canada's voice for the entire construction industry, education community and owners who are working collectively with building information modelling (BIM) technologies and practices.
The Innovation Spotlight Awards recognizes the best in technology and innovation in the architecture, engineering, construction and owner-operated (AECO) industry. These awards attract international attention and help showcase CanBIM's top talent.
Wednesday, September 26, 2018 in News Releases
Share: Twitter, Facebook