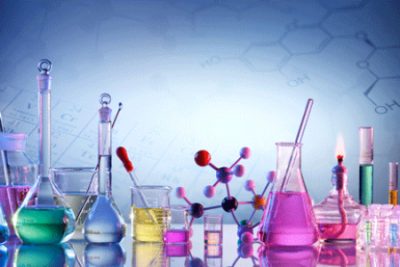 Carleton University will host nearly 500 of Canada's top young scientific minds as part of the Canada-Wide Science Fair (CWSF). Organized by Youth Science Canada, the fair will showcase student finalists, aged 12 to 18, whose projects address today's big questions and compete for nearly $1 million in prizes and scholarships.
More than 10,000 members of the public and school groups are expected to visit the fair.
Media are also invited to attend and must register in advance by contacting kasia.majewski@youthscience.ca.

Detailed schedule and media opportunities:
Saturday, May 12 and Sunday, May 13: Fair setup and interview opportunities with key organizers, sponsors and judges.
Monday, May 14, from 9 a.m. to 5 p.m.: Official judging and media opportunities for behind-the-scenes access to the judging process. Advance media registration required.
Wednesday, May 16 to Friday, May 18: Open for public viewing from 9 a.m. to 2 p.m. daily. Additional viewing hours from 5 p.m. to 7:30 p.m. on May 16.
Thursday, May 17 at 3:30 p.m.: Awards ceremony at the EY Centre, 4899 Uplands Drive, Ottawa. Official photo, as well as a media question and answer opportunity with finalists from 5:30 p.m. to 6 p.m.
Friday, May 18 from 10:30 a.m. to 11 a.m.: Meet the Winners Panel, co-moderated by Science Minister Kirsty Duncan. This panel is open to the public and media.
Location: Fieldhouse and Raven's Nest, Carleton University (unless otherwise noted)
About Youth Science Canada
Since 1962, Youth Science Canada has been Canada's leading organization for engaging and celebrating excellence in science, technology, engineering and mathematics (STEM) among our nation's youth. A national registered charitable organization, Youth Science Canada provides or partners in programs to increase STEM awareness and involvement of youth and to inspire, mentor and recognize Canada's young scientists. The not-for-profit also engages leading public- and private-sector organizations in the development of a national STEM network for Canadian youth.
For more information, please visit www.youthscience.ca.

Media Contact:

Kasia Majewski
Communications Chair, Host Committee
Canada-Wide Science Fair
613-618-4895
kasia.majewski@youthscience.ca
Steven Reid
Media Relations Officer
Carleton University
613-520-2600, ext. 8718
613-265-6613
Steven_Reid3@Carleton.ca
Carleton Flipboard account: https://flipboard.com/@carletonstories/carleton-stories-0gbu905my
Follow us on Twitter: www.twitter.com/Cunewsroom
Need an expert? Go to: www.carleton.ca/newsroom/experts
Wednesday, May 9, 2018 in Media Advisories
Share: Twitter, Facebook