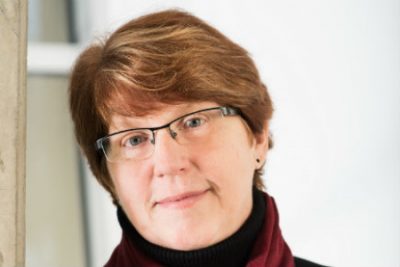 Carleton University is pleased to announce the appointment of Pauline Rankin as dean of the Faculty of Arts and Social Sciences (FASS). She will serve a five-year term beginning July 1, 2018.
Rankin is currently on administrative leave from her position as associate vice-president (Research and International) where she is responsible for revitalizing and advancing Carleton's internationalization agenda.
"The search committee has made an excellent choice," said Jerry Tomberlin, interim provost and vice-president (Academic). "The committee was very impressed by Pauline's extensive experience and by her committed engagement with the faculty, university and broader communities. She has the expertise, values and qualities to ensure success and I look forward to working with her as she builds on the considerable achievements of her predecessors."
Rankin completed an MA in Canadian Studies and PhD in Political Science at Carleton. She has a record of university leadership, including as associate dean (Research and Graduate Affairs) in FASS and as a former director of both the Pauline Jewett Institute of Women's and Gender Studies and the School of Indigenous and Canadian Studies.
"FASS is a dynamic and exciting faculty filled with brilliant scholars, creative, curious students and talented professional services staff," said Rankin. "I am thrilled and honoured to be named as its next dean."
Rankin is a political scientist and a professor in the School of Indigenous and Canadian Studies. Her research spans various aspects of gender and politics, with specific interest in domestic and global applications of gender mainstreaming and gender activism.
Recently, she was co-editor of We Still Demand: Redefining Resistance in Sex and Gender Struggles. She has extensive experience in gender and development projects, offering strategic advice and capacity-building training to governments and NGOs in Russia, Ukraine, China, Ethiopia, Bangladesh, Tunisia, South Africa, Turkey and throughout the South Caucasus.
She serves as gender consultant on a Global Affairs Canada project focused on young women and economic empowerment in Jordan.  She is the recipient of multiple teaching accolades, including a Carleton University Teaching Achievement Award.
Media Contact
Steven Reid
Media Relations Officer
Carleton University
613-520-2600, ext. 8718
613-265-6613
Steven_Reid3@Carleton.ca
Carleton Flipboard account: https://flipboard.com/@carletonstories/carleton-stories-0gbu905my
Follow us on Twitter: www.twitter.com/Cunewsroom
|Need an expert? Go to: www.carleton.ca/newsroom/experts
Monday, February 12, 2018 in News Releases
Share: Twitter, Facebook