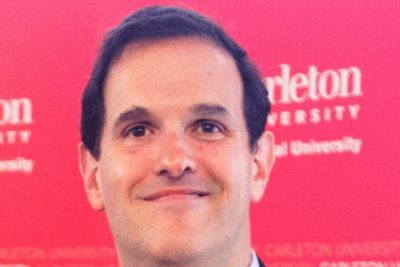 Carleton University's Gabriel Wainer, professor and associate chair for Graduate Studies in the Department of Systems and Computer Engineering, has been honoured with a Recognition of Service Award by the Association for Computing Machinery (ACM).
ACM is the world's largest computing society – counting academics, researchers and industry professionals as its members. The Recognition of Service Award was presented in appreciation for Wainer's work as the Program Chair of the 50th edition of the Winter Simulation Conference (WSC), sponsored by ACM (and co-sponsored by IEEE, ISEE, INFORMS, ASA, ASIM, SCS, and NIST).
According to the conference website, the WSC is "the premier international forum for disseminating recent advances in the field of system simulation." The annual conference attracts international attendees from across academic and industry fields. The three-day event was held in December 2017.
Wainer is the supervisor of Carleton's Advanced Real-Time Simulation Lab – an advanced modeling and simulation research laboratory in the Department of Systems and Computer Engineering of the Faculty of Engineering and Design.
Tuesday, April 17, 2018 in News Releases
Share: Twitter, Facebook