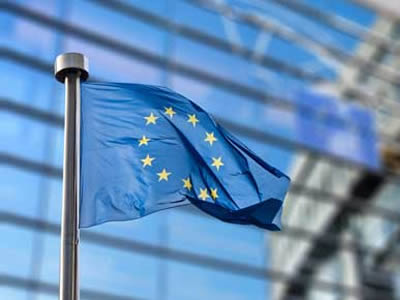 Carleton University has launched the Jean Monnet Network on EU-Canada Relations: The EU and Canada in Dialogue. The project has received funding until August 2020 from the Erasmus Plus program of the European Union to support a network involving Carleton and four European partner universities: University of Antwerp, Technical University Darmstadt, Technical University Munich and the University of Latvia.
These universities share expertise in three areas of the European Union (EU)-Canada relationship:
Common foreign policy and security challenges;
Trade, investment and economic relations, particularly in regards to the Canada-EU Comprehensive Economic and Trade Agreement (CETA); and
The interface between climate change and energy policy, both domestically and globally.
"With the signing of the EU-Canada trade agreement and the agreement on the Canada- EU strategic partnership, the opportunities for ever closer ties on a range of foreign policy issues has expanded," said Joan DeBardeleben, Chancellor's Professor and co-ordinator of the Jean Monnet Network on EU-Canada Relations.  "We hope to promote a better understanding of the opportunities that the agreements offer and to facilitate discussions around climate change, the green energy transition and economic competitiveness."
The partners promote joint research and the exchange of knowledge and practices that encourage learning and co-operation between the EU and Canada. The project provides the public with information through a series of workshops to be held in Canada and Europe. Students from both sides of the Atlantic have the opportunity to undertake internships or study visits that will provide training and first-hand exposure to experts. The project promotes a deeper understanding of the European integration process and of the implications of the new agreements for Canada. The EU-Canada network operates within Carleton's Centre for European Studies (CES) and the Canada-Europe Transatlantic Dialogue, a larger Canada-EU network hosted at Carleton that was supported by a grant from the Social Sciences and Humanities Research Council (SSHRC) until 2017.  Carleton University, through CES, also hosts a Jean Monnet EU Centre of Excellence, two Jean Monnet Chairs, and  a Jean Monnet high school outreach program, all co-funded by the Erasmus Plus program of the European Union, with support from Carleton University.
Scholars from several universities across Canada (Concordia University, McGill University, Dalhousie University, University of British Columbia, University of Ottawa, and University of Victoria) are involved in the network as part of the Carleton team.
Media Contact
Steven Reid
Media Relations Officer
Carleton University
613-520-2600, ext. 8718
613-265-6613
Steven_Reid3@Carleton.ca
Carleton Flipboard account: https://flipboard.com/@carletonstories/carleton-stories-0gbu905my
Follow us on Twitter: www.twitter.com/Cunewsroom
Need an expert? Go to: www.carleton.ca/newsroom/experts
Monday, January 22, 2018 in News Releases
Share: Twitter, Facebook