From the Board of Governors Meeting
Thursday, December 1, 2016
This evening, the university's Board of Governors held its second meeting of the academic year. Below are the items discussed today:
Board Honours Wes Nicol
The Board of Governors paused for a minute of silence at the start of its meeting to remember alumnus, philanthropist and former Board member Wes Nicol, who passed away recently. In 2014, the Wesley and Mary Nicol Charitable Foundation, which Wes started with his wife, kicked off the campaign to fund a new building for the Sprott School of Business with a gift of $10 million.
Board Approves New Sexual Violence Policy
The Board of Governors approved a new Sexual Violence Policy that articulates the University's commitment to a safe, supportive and healthy campus and confirms a commitment to provide survivor-centric support to people affected by sexual violence. The new stand-alone policy, which satisfies the provincial requirement to be in place by January, 1, 2017, incorporated feedback from more than 30 meetings, consultations and focus groups with Carleton student and union groups. More than 140 comments were also submitted, reviewed and considered after the draft policy was shared online in October. Changes made as a result of these suggestions have resulted in a stronger policy that is more reflective of the Carleton community and its shared values.
New Building – Sprott School of Business
The schematic design for the new Sprott School of Business's Nicol building was approved. The Board of Governors approved the expenditure of $2 million for the early design of the building. Construction of the building is contingent upon securing all required sources of funding.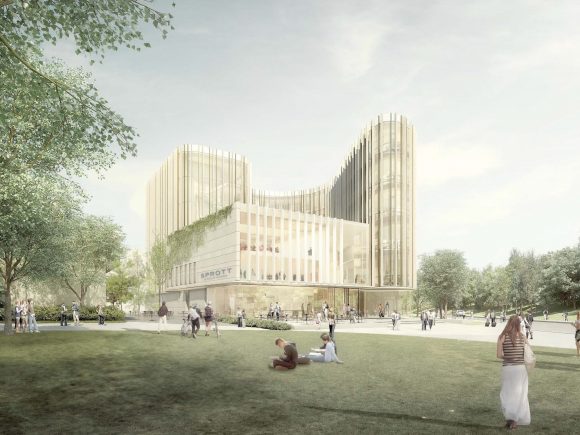 New Building – Student Commons Building Addition
Unanimous approval was given to the design concept for the new Student Commons building. A student referendum on the project is planned.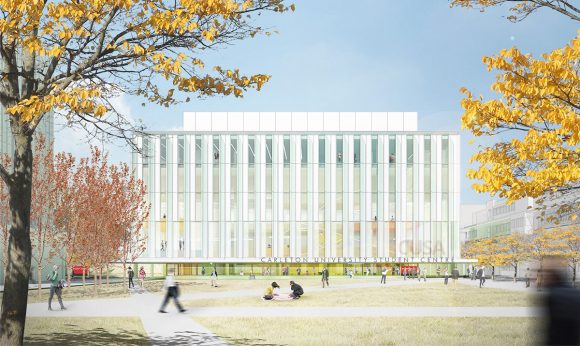 New Building – Advanced Research and Innovation in Smart Environments (ARISE) Building
The final design for the new Carleton University Institute for Advanced Research and Innovation in Smart Environments building was approved.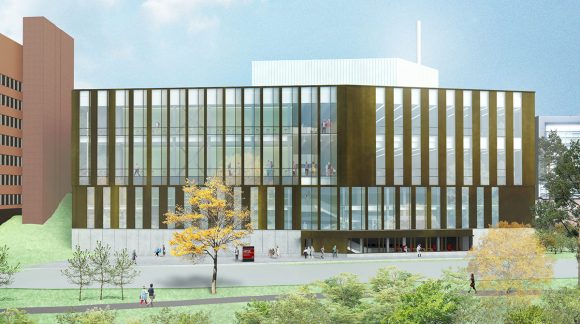 Student Enrolment Statistics
Suzanne Blanchard, Vice-President (Students and Enrolment), and Matthias Neufang, Dean of the Faculty of Graduate and Postdoctoral Affairs, presented updated statistics on undergraduate and graduate student enrolment, respectively.
Consent Agenda: Board Award
The Board approved the composition of the selection committee for the Carleton University Board of Governors Award for Outstanding Community Achievement, which is given annually to a full-time undergraduate or graduate student in a graduating class. Board member Lesley Watson will chair the committee. The award will be promoted in January, and the deadline for receipt of nominations is February 28.