Carleton University, in partnership with the Ottawa Police Service and Algonquin College, held a crash test dummy simulation involving a moving vehicle and a bicycle propelled by a launching device on Monday, March 25, 2013.
Nineteen fourth-year undergraduate students from Carleton joined members of the Collision Investigation Unit (CIU) and students from Algonquin as they held a crash test simulation to help CIU investigators better understand the mechanics of a collision between a cyclist and a vehicle. Students in Carleton's Department of Mechanical and Aerospace Engineering designed and built the electronics, while Algonquin's Mechanical Technician-Toolmaking program handled the mechanical elements.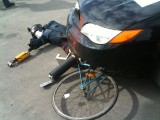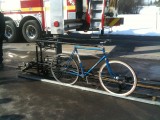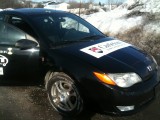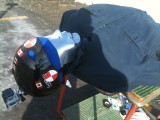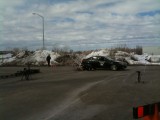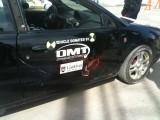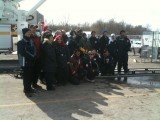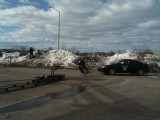 The City of Ottawa has many bike paths which cross city streets, as well as the new bike lane on Laurier Avenue. On average, there are 311 reported collisions involving vehicles and cyclists each year in Ottawa. Between 2007 and 2011, there were 1,556 vehicle/cyclist collisions with 1,253 injuries and 12 fatalities.  To date, there is very little research or findings to assist collision investigators in gathering evidence from vehicle/cyclist collisions scenes and to reconstruct the events.
"By observing and collecting data about this simulated crash test, Ottawa Police collision investigators expect to have a better understanding of what occurs during a low speed (30 km/h) collision between a vehicle and bicycle," noted Det. Alain Boucher, Ottawa Police project liaison.
"Our close collaboration with the Ottawa Police provides not only a unique research and design experience for our engineering students, but may lead to increased bicycle safety in the future," said Hanspeter Frei, Associate Professor, Department of Mechanical and Aerospace Engineering.
Also providing assistance to this simulation were the Ottawa Paramedic Service, Ottawa Fire Services and National Research Council of Canada (NRC).