Carleton University's recent All Things Digital showcase attracted more than 120 attendees from small and medium-sized enterprises, Invest Ottawa and government institutions. Presentations, showcasing cutting-edge research in digital media and featuring more than 30 presenters, highlighted innovative labs and projects, ranging from robotic flying insects to new ways to better use peer-to-peer networking and much more.
"One marker of our success as a research-intensive university is our capacity to demonstrate cutting-edge innovation in both projects and programs," said Kim Matheson, vice-president, Research and International.  "Events like this provide us with a stage to share the research our students and faculty are driving.  We are excited by the positive response we have had to the imagination, skill, and real world applicability on display throughout the showcase."
During the showcase, Carleton researchers from diverse backgrounds provided a fascinating look at the emerging world of digital media with projects aimed at solving real-world issues, including:
Geomatics and Cartographic Research Centre (GCRC)
GCRC research focuses on using geographic information to help address socio-economic issues, both local and international. Cybercartography is a new multimedia, multisensory and interactive online approach to cartography. It has produced cybercartographic atlases that use location as a key organizing principle. These atlases tell a story from a variety of different perspectives and include art, literature and music, as well as socio-economic and environmental information.
The Advanced Real-Time Simulation Laboratory (ARS)
Supervised by Gabriel Wainer, the ARS is an advanced modeling and simulation research laboratory, investigatingmeans of providing new applications using advanced 3D visualization facilities to deal with issues involving traffic, biology and medicine, natural disasters, networking and defense, and emergency planning.
Carleton Immersive Media Studio (CIMS)
CIMS is a Carleton University research studio dedicated to the advanced study of innovative, hybrid forms of media that reveal invisible elements of architecture and animate the visible world of construction. The studio is committed to exploring and developing innovative symbiotic relationships between the digital and fabricated 2D and 3D modes of representation. They are dedicated to the advancement and development of the tools, processes and techniques that transform data into tangible and meaningful results that impact the way we see, think and work in the world.
Network Management and Artificial Intelligence Lab (NMAI)
During the showcase, NMAI presented U-P2P: Crowd-Sourcing, Knowledge Building and Collaboration with a Peer-to-peer File-sharing Platform. Using several demos and with audience participation, NMAI showed how it is possible to collaborate on the Internet at a massive scale without relying on a centralized authority or "cloud."  Attendees were able to see the fully-distributed alternative to Wikipedia NCAI developed that doesn't require a costly infrastructure and that solves its vandalism and "edit war" issues.
-30-
Digital Media at Carleton
Cross-disciplinary teams conducting notable research in digital media are evident across campus, including the Human Computer Interface Institute, home to the Human Oriented Technology Lab. Research focuses on how humans interact with and use technology, the vanguard cybercartography research, and virtual networks and educational tools associated with the preservation of national and indigenous culture, including a virtual library. Working in conjunction with numerous industrial and academic partners, Carleton has capitalized on our research strengths in digital media to establish Canada's leading edge research network on digital security NSERC's Internetworked Systems Security Network (ISSNet). The Centre for Advanced Studies on Visualization, Simulation and Modelling (VSIM) houses researchers and their partners, working on long-term and applied projects in psychology, transportation, architecture and engineering. Our researchers are leaders in wireless technologies, virtual education, and open source systems that enable solutions to real world problems. The university's cutting-edge information technology, engineering and design and computer gaming programs are producing leaders of the future in this area.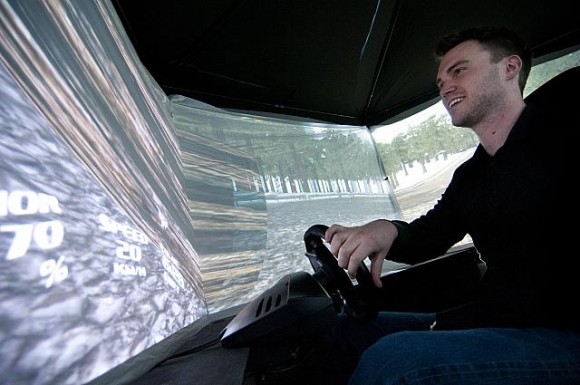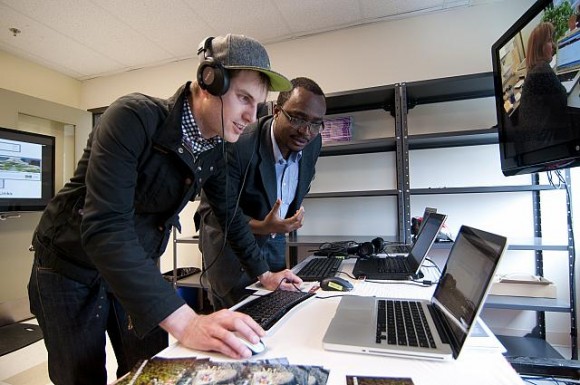 For Information
Steven Reid
Media Relations Officer
Carleton University
(613) 520-2600, ext. 8718
(613) 240-3305, ext. 8718
Steven_Reid3@Carleton.ca
Follow us on Twitter: twitter.com/Cunewsroom
Need an expert? Go to: www.carleton.ca/newsroom/experts